Christian Eriksen has rejected a new contract offer from Tottenham Hotspur, reportedly due to what the midfielder deemed as an unsatisfactory salary offer, say the London Evening Standard.
Spurs are now weighing up their next offer to the Danish international, although it's understood that his future at the club hasn't been brought into question yet, despite him declining the extension.
Eriksen paid poorly in comparison to other PL players
Having joined from Ajax on a five-year-contract in the summer of 2013, Eriksen is still contracted to Spurs for two more years, but his pay packet - said to be around £30,000 per week - is extremely modest when compared to other Premier League stars, and many of his club colleagues.
Tottenham have looked to solve the issue, with the contract offer on the table around £50,000 p/w, but it's thought that the attacking midfielder is seeking another £20,000 per week on top of that, to take him in line with some of the best paid players at the Lilywhites.
Negotiations have been ongoing for some time, with Eriksen revealing last season that he wishes to stay in North London, meaning the latest rejection hasn't been taken too badly, but it does remain a concern.
Will a deal be in place for the start of the season?
He's still featuring for Spurs in pre-season whilst the saga drags on, captaining the side against Atletico Madrid on Tuesday, having missed the 2-1 defeat to Juventus on Tuesday morning.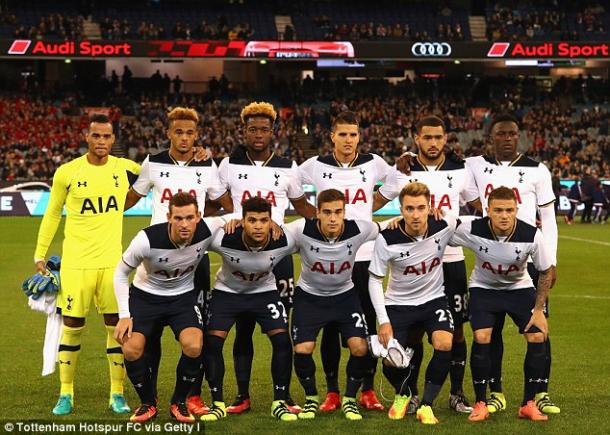 Tottenham went down to Atleti too, losing 1-0, their second straight International Champions Cup loss as their brief tour to Australia was brought to a disappointing end.
They'll now fly back to Europe to prepare for their season opener against Everton in two weeks time, as it remains to be seen whether or not Eriksen will have put pen-to-paper on a new deal by then.