Despite his side having lost both of their matches in the country, Victor Wanyama revealed that he really enjoyed Tottenham Hotspur's tour of Australia, brought to an end against Atletico Madrid on Thursday.
The Kenyan said that whilst the results were disappointing, it was the team spirit and new relationship's forged that made the trip hugely successful.
Spurs lost firstly to Juventus on Tuesday, going down 2-1 against the Old Lady as manager Mauricio Pochettino fielded an extremely youthful side. Atleti were next up, on Friday, with Diego Godin scoring the only goal of the game.
Wanyama has bonded with new teammates in Australia
Despite this, Wanyama, who was touring with Spurs for the first time after joining from Southampton last month, said that "this trip has been good, I've got to know my teammates and enjoyed it."
He admitted that Pochettino has "worked us hard", but going through that with his new colleagues has helped strengthen their bond, something that Wanyama said was "important", before expanding; "that's how you build relationships and team spirit so it's been really good for that."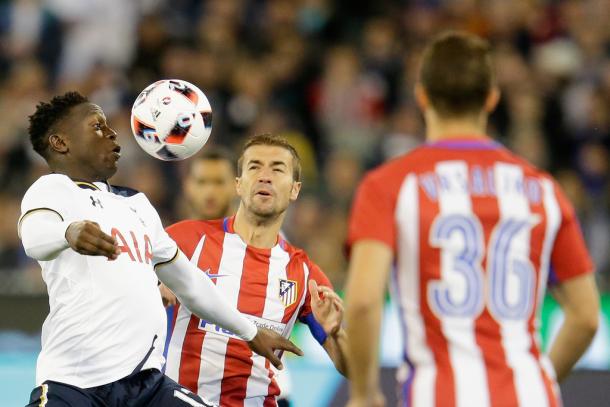 Midfielder feels that Spurs played good football in Oz
Many say that results aren't important in pre-season, and Wanyama seems to agree, as he said "we can only take positives" from the tour, hailing that "we've played good football".
He went on to say that "there are things we can learn too", but emphaised that Spurs will "get back on the training ground and work" ahead of their season opener against Everton on August 13.
Wanyama's next game with Tottenham is against Inter Milan in Oslo, Norway, next Friday, as they conclude their pre-season schedule with a tough looking game against the Serie A giants.