Tottenham Hotspur winger Erik Lamela has again maintained that he does not want to leave the club, despite the persistent rumours that he does.
Lamela confused by exit rumours
Lamela, who joined Spurs in 2013, has been constantly linked with a move away from the club which is leaving the Argentinean confused as he wants to continue with the North London club.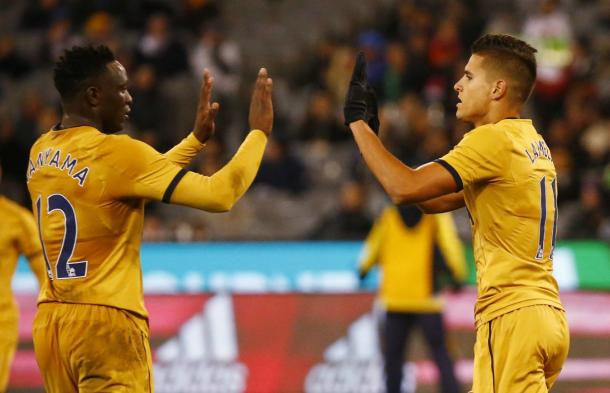 Even when things didn't start to well for Lamela he never kicked up a fuss and wanted to leave and the 24-year old is keen to finish some unfinished business with the club as they try and secure a Premier League next season.
Lamela says that "ever since I came to Tottenham" all he has seen is multiple rumours saying he is "supposed to be leaving" which confuses the winger. The thing that annoys Lamela the most is that he says "It's the same every summer" and he doesn't "know why" but for him, he is only focused on improving at Spurs.
The Argentinean winger continued to say that "even when things did not go as planned at the start" he only wanted to improve and "never thought about leaving."
When Lamela first came to the club he struggled to adapt to the Premier League with a number of fans wondering why the club had signed him for.
Lamela feels Spurs can win the Premier League next season
Lamela though to his credit has improved over the last couple of seasons and really had a brilliant season just passed and almost helped Spurs win the Premier League title.
The winger was disappointed that the team only finished third after running Leicester City close but believes that the team are in for an improved season in 2016/17.
Lamela said "last year we did well by finishing third" but the team deserved so much more and he feels that the team can "do even better this season" and if they do then it really will be a fantastic season for the club."