During this pre-season campaign Tottenham Hotspur have already faced European giants such as Juventus and Atletico Madrid, coming out with no wins and two losses. However, Mauricio Pochettino will be looking to get the best result out of their final game, against Inter Milan in Norway on Thursday.
Full strength squad
Tottenham are heading to Oslo with a full strength squad bar Victor Wanyama ,who was unable to travel due to issues with his Visa.
All the players that participated in the European championships such as Dele Alli and Hugo Lloris are back in the squad after a long break.
Although every player from last seasons starting 11 have been confirmed to be heading to Oslo, Pochettino has decided to keep youngsters like Shayon Harrison and Marcus Edwards in the 24 man squad.
It is expected for most if not all of the first team to feature I tomorrow's game. The likes of which include last seasons golden boot winner Harry Kane and European Championship finalist Hugo Lloris.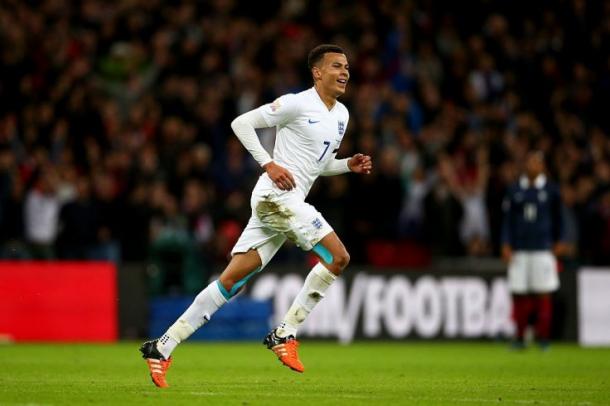 Talented youngsters
Pochettino and his back room staff have clearly shown faith in youth once again by bringing a total of seven u-21 players to Oslo.
One of the most promising youngsters among Tottenham's ranks is Marcus Edwards. With impressive performances against Atletico Madrid and Juventus, it would seem young Edwards has earnt his starting position in the Tottenham team, but with competition like Alli and Christian Eriksen, Edwards may have to wait for his first start for the first team.
It is expected that Pochettino will utilise the U-21 players in the squad in the second half, but it wouldn't be surprising if the youngsters are not involved in tomorrow's match as the forthcoming season starts in only eight days.
The opposition
Inter Milan have recently acquired the talents of Antonio Candreva from Lazio, but it is unlikely that he will feature in tomorrow's game.
Roberto Mancini has named star players Mauro Icardi, who was allegedly monitored by Tottenham, and Ivan Perisic - who is back from the European Championships with his home nation - Croatia.
Not only does Inter Milan's squad boast a pletherue of attacking qualities but includes rock solid midfielder Geoffrey Kondogbia and goalkeeper Marco Handanovic, who is regarded as one of the best goalkeepers in world football by many people.
The Italian team have recently suffered heavy defeats to both German and French champions, PSG and Bayern Munich. This could potentially be an advantage to Tottenham as the players morale may be low as a result of these losses.