Prediction's are hard to make for Tottenham Hotspur's coming season.
Back in the Champions League, they'll be looking to impress on the continent, whilst consolidating their top four finish in the Premier League, possibly even with a title chase again.
Adding to that, Mauricio Pochettino may be looking to win a first trophy at the club, looking at the Capital One Cup, and FA Cup as potential avenues down that road.
There have been few signings, with Vincent Janssen and Victor Wanyama seen as smart additions, Pochettino not looking to overhaul a young squad which is only set to develop further.
So, with all this in mind, let's take a look at next season for Tottenham, discussing what's going to happen, and even casting some firm predictions of our own.
Firstly, how do we rate Spurs' transfer business so far this summer?
Francesca Byrne: So far Spurs' transfer window has been efficient. They were quick to bring in a striker and a defensive midfielder, which were the two spots that they definitely had to strengthen with Champions League football now on the table and the hope to build on last seasons Premier League finish. Tottenham's depth of squad will be key and these two additions will help them. However, I think that Spurs will still need to purchase a centre-back and another attacking player. Spurs only have one backup centre-back in Kevin Wimmer and whilst Eric Dier was originally a centre-back, if he was to start in the Premier League or any other cup games, like he did last season, it will be harsh physically on him. In terms of an attacking player, Spurs should maybe look to strengthen in depth in this position as there is a gap between the starting players and who is on the bench. The Lilywhites have also got rid of unwanted players and haven't sold any star players, unlike previous summers.
Brandon Sayer: I think it has been a decent transfer window for Spurs to date with two good additions in Victor Wanyama and Vincent Janssen. Mauricio Pochettino's men went so close to the Premier League title last season and he is adding good players to further enhance the squad that he has with Janssen providing good competition for Harry Kane. I feel that Spurs still need another attacking player, maybe on the wing, but overall it has been a good window.
Jonny Clark: It's been a very successful transfer window, improvement in necessary areas whilst being moderately quiet in comparison to other Premier League clubs. Victor Wanyama is a player with Champions League experience from his time at Celtic, and a player that Mauricio Pochettino has worked with previously, at Southampton. With Dembele missing six games at the start of the season, he will be fantastic cover and maybe more - if he impresses. He's a player that installs confidence, I'd be more than happy watching him in the Champions League. A lot has been made about Vincent Janssen, with him coming from the Eredivisie, but he has impressed me - especially against Inter Milan and Juventus. His finishing seems to be fairly accomplished, his hold up play is good and he's already linking well with his new teammates. My feet are on the floor, the boy was playing second tier football in the Netherlands just two years ago but things do look good. The lack of time he's had on the pitch with Harry Kane is a slight disappointment. In terms of departures, it's been a great window. No clubs coming in for the best players, and a couple of fringe players on the way out. I'd be disappointed to see Nabil Bentaleb leave, but I think Spurs are well covered in defensive midfield, and can only wish the best to Alex Pritchard at Norwich City.
Jamie Joslyn: Spurs have had just a solid transfer window so far with the signings of Vincent Janssen and Victor Wanyama in areas where they needed to add depth. However, they need a couple more high quality deals to make this a special transfer window for them, mainly they need another centre-back in to give them four really good options ahead of their return to the Champions League. Another area Spurs should be looking to target is out wide, they lack natural width for me, especially on the right side, with Christian Eriksen and Dele Alli often filling in there last season.
Oliver Emmerson: I think it's been a very safely played transfer window from Mauricio Pochettino, who's clearly looking to keep a settled squad, hence the limited number of incomings and outgoings. He's taken the league's best defence and added arguably the league's best defensive midfielder to it in Wanyama, so you can't argue with that. Janssen is an ideal back-up to Kane, but I feel like there's one more quality player needed in the attacking four to take Spurs to the next level. In terms of sales, he's played it safe again and removed some deadwood, most importantly keeping hold of star players.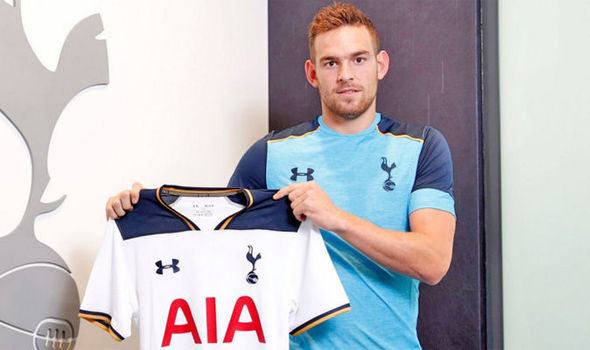 With Eric Dier, Mousa Dembele and Victor Wanyama battling for a place in a two man midfield - who loses out?
FB: Mousa Dembele's place will be guaranteed once he returns from his ban. It's a difficult call between Dier and Wanyama, but I think Wanyama will miss out. Last season Dier was a key player within Tottenham's defence and as he is cemented within the system I think this gives him the upper edge. Wanyama, will be good competition for both player and will push Dier to the next level in this position whether he plays or not.
BS: This is a tough one but I feel that Eric Dier will be the one to miss out in midfield. Dier though can play in multiple positions so it will be okay. Dembele and Wanyama add real power to the Spurs midfield which should take them to the next level.
JC: A lot depends on the first six games of the season. With Dembele suspended, it's likely that Dier and Wanyama will play together - if they impress then I suspect Mousa may have a job on his hands forcing his way back into the team, and he is a player who often struggles to hit the ground running when returning from injuries and suspensions. Personally, I think Wanyama will play in the Champions League, with Dier and Dembele preferred in the league.
JJ: Out of this trio I think Eric Dier will miss out on a regular starting place unfortunately. Pochettino will go with Dembele and Wanyama in the middle because the former was outstanding last season and the latter has just arrived for big money so can't really be on the bench, at least at the start of the season anyway.
OE: Although Eric Dier will start the season due to Dembele's suspension, I think the Belgian will slot back in alongside Wanyama fairly quickly, leaving Dier in a rotational role, possibly picking up minutes in defence too.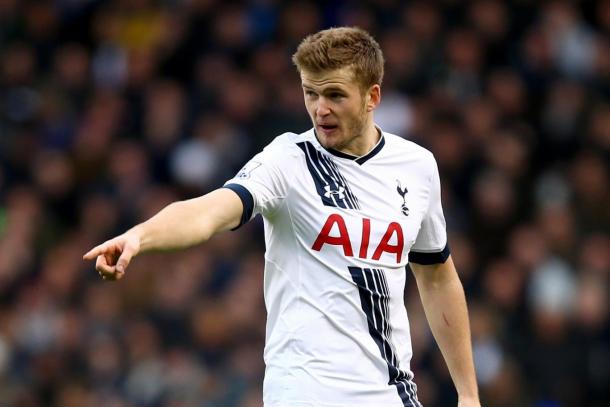 Which player is most key to Spurs' success this season?
FB: Christian Eriksen has to be key to Tottenham's season. Comparing the midfielder when he is in form and off form, there is a huge difference in the way Tottenham perform attacking wise. The midfielder is key to Spurs' tempo and style of play. Eriksen does have problems with keeping his form, often starting and ending the season slowly. Toby Alderweireld will also be just as important in defence as his calm composure at the back brought Tottenham on leaps and bounds last season.
BS: Harry Kane is key again for Spurs next season. The striker has been in amazing form in the last two seasons. Kane almost lead the team to glory last season but it wasn't to be. When Kane plays well so do Spurs' so it is important that he gets himself up to full fitness and starts firing from the start of the season.
JC: Last season's player of the season Toby Alderweireld is one of the most important players in the Tottenham squad. Clearly, Harry Kane will be massive and his goal contribution is likely to be make or break but defensively Toby was magnificent last season, with our defensive record being such a big factor in the title challenge - I'm not sure how that defence would have fared without Alderweireld.
JJ: You can't look past Christian Eriksen for me, he was arguably the best player not at Euro 2016 who was eligible to be so. Eriksen really keeps the team ticking over and when his in form so are the other big attacking options around him such as Harry Kane, Alli and Erik Lamela. Also he is one of the few Spurs players who has Champions League experience under his belt and has the ability to make something out of nothing with his free kicks.
OE: Dele Alli, for me. He was so pivotal for Spurs last season in terms of goals and assists from midfield, and his relationship with Harry Kane was so crucial that if Alli drops off, so could Kane. Added to that, such is the burden of being a young talented English player, if Spurs struggle to start with and Alli isn't performing, he could quickly become a scapegoat.
Which player are you tipping to go above expectation?
FB: Lamela has only improved since his first season at Spurs and I can only see him getting better. He has not only been key in implementing Pochettino's high pressing system in games but at times been crucial in Tottenham's movement in the final third. While the Argentine can still frustrate fans with some of his decisions, the times in which he has been at full force have been impressive and you can only hope to see more of that.
BS: Vincent Janssen for me isn't just going to Spurs' to make up the numbers but to have a prominent role. Janssen is the type of player who could link up very well with Kane in a two man strike-force and therefore add an extra dimension to the team.
JC: I am convinced Erik Lamela is going to have a massive season. I have never seen a player so enthusiastic during pre-season friendlies, but Lamela was working hard and looked very much like a man with a point to prove. Not only has he had a good pre-season, but had a good summer with Argentina at the Copa America. Last season was an improvement on his first year with the club, and I think this year the Argentine is only going to get better yet again.
JJ: I think a lot of people are expecting Vincent Janssen to come and just be a back-up to Harry Kane, but that's a naive opinion for me as why would Spurs go to such lengths to sign him after AZ Alkmaar made things difficult Even though Pochettino seems stuck on a 4-2-3-1 formation, I think Janssen can change his mind once given a chance and shouldn't find it too much of an issue to score goals in the Premier League, him and Kane could well form an SAS style partnership.
OE: I think that Mauricio Pochettino will have kept close note of Leicester City's success with a two man strike-force last season, meaning that Vincent Janssen could be involved in a more prominent role than many predict this season. If the Argentine decides to play him alongside Kane in certain games, the added goals could play a huge factor in any title challenge.
Do you think Euros misfortune for the likes of Hugo Lloris and Harry Kane will be a help or a hinderance in terms of motivation?
FB: For Hugo Lloris, the fact he came so close to winning both the Premier League and the Euros means that the disappointent will not only motivate him within his game but also as a captain. Kane on the other hand is a player who strives of hard work and determination to prove people wrong. The fact that he had such a poor Euros, hence the criticism, will only fuel him to do better this season.
BS: It will be a help for me as especially in Kane's case as he will want to put a bad Euros behind him and start strong next season. People have doubted him in the past but he has came through with flying colours and showed what a world class striker he is. Lloris also will be motivated next season after the disappointment of the final defeat which will only make Spurs' a much harder proposition to face.
JC: I'm not convinced it'll make a massive difference after the first few weeks of the season, in terms of performance. Lamela, a losing Copa America finalist with Argentina, was the standout during pre-season and looked as fit as ever. Harry Kane, too, looked like a man with a bit of a point to prove against Inter Milan. As for Hugo, he has stated he is now more determined than ever to win trophies with Spurs. These defeats, coupled with last season, will be a steep learning curve for the players and can only improve them mentally.
JJ: For Lloris I think it will be real motivation as after just missing out on major titles with his country and his club this year, he'll be desperate to go one better in some way with Spurs this season and being in goal he could well be unbeatable. As for Kane it will be a bit of both, as he really did come in for some tough criticism after England's shocking Euro's performance, especially surrounding the him taking the set-pieces situation. However, he's bounced back before and he'll do it again in my opinion within a system and a group of teammates his a lot more comfortable with.
OE: It's only going to be a help for me, especially in Kane's department. After having huge success in his first season as a first team player for Spurs, people doubted him, only for the striker to go and bag the Golden Boot last season. After a poor Euros for himself and his country, the doubters are back, and Kane will be eager to prove them wrong once more.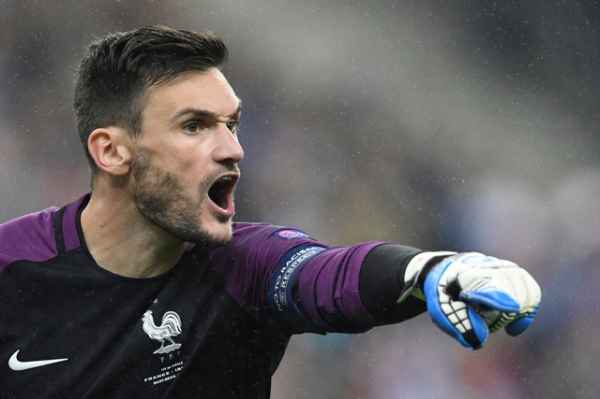 Should Spurs prioritise a memorable Champions League run, or making sure they're in the competition again next year through focusing on the league?
FB: I think that cementing their place in top four should be Spurs' focus as it has been their aim for so many seasons, and they now have the squad and the manager to do so. They have great foundations to build on in the league and it would be silly to dismiss this. Yet this also makes me think that Spurs should aim to go all out in the Champions League as a top four spot isn't guaranteed.
BS: For me Spurs' need to again focus on the league and try to improve on their third place finish last season. It has taken Spurs' a few years to get back into the Champions League which means alot to them but the league is the one that they should go all out for. A top four finish should be the minimum for them next season and it would be unlikely anyway that Spurs' will make it all the way in the Champions League.
JC: The focus should be firmly on the Champions League as well as the league, we have spent years trying to get here - what's the point in chucking the chance away to focus on the league, to qualify for Champions League again? Obviously the league is as important as always, but I believe Spurs have a squad big enough to deal with both competitions. Some of the most memorable nights in Spurs' recent history have come in the Champions League - and we've only played in it for one season. Personally it excites me in a way no other competition can.
JJ: Ideally you'd want to try and do both, but Spurs fans I think will want the league to remain the main focus and making sure they can establish themselves as a regular Champions League club and not a flash in the pan, which they were to a degree back in 2010/11. That being said they've certainly got the ability within their recognised starting line-up to really compete in the Champions League and they should be looking to do so.
OE: Although you could argue that since it's taken a few years or Spurs to get back in the Champions League they should go all out for it, I think it's more important to build long-term stability and ensure they remain in the top four. Rotating players in the League Cup should be enough to get them into the last 16 whilst staying in the top four by Christmas, and realistically Spurs wouldn't go much further than that anyway.
Final predictions...
| | | | | |
| --- | --- | --- | --- | --- |
| Writer | Premier League | Champions League | FA Cup | League Cup |
| Francesca | 4th | Last 16 | Semi-final | 4th Round |
| Brandon | 4th | Last 16 | Winners | Quarter-final |
| Jonny | 3rd | Quarter-final | 4th Round | Semi-final |
| Jamie | 3rd | Last 16 | 4th Round | Winners |
| Olli | 4th | Last 16 | 4th Round | Semi-final |