Tottenham Hotspur, one of England's five teams competing in this year's Champions League, had a horrid time last year in the competition, when they failed to qualify to the round-of-16 after series of poor results, especially at their current home venue, Wembley.
Mauricio Pochettino's men are placed in the toughest group out of all, alongside defending champions Real Madrid and German giants Borussia Dortmund in Group H, which many believed will prove too hot for them to handle.
However, the North London giants secured an impressive 3-0 victory in their tournament opener and have boosted their hopes of securing second spot, as Real looks primed for the first.
The game saw three wonder strikes — two from Spurs strikers Heung-Min Son and Harry Kane, and one from Dortmund's Andriy Yarmolenko.
On the night when Pochettino's men mastered the art of counter attacking football against a team who had 63% of the ball possession, the team had some major problems as well.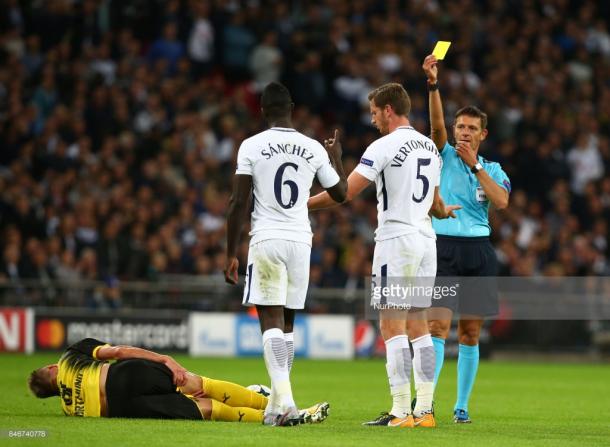 Defensive woes
As flattering as the 3-1 scoreline looks from the outlook, it was anything but comfortable for Spurs as their defensive line had a torrid night at the back.
Going 2-1 behind, Dortmund should have equalized in the 37th minute when young American Christian Pulisic couldn't get the final touch on Pierre-Emerick Aubameyang's cross.
Then on two instances, the referee's controversial calls helped Spurs' blushes on the night — first right on the stroke of half-time when Aubameyang was given offside when he was not involved in the game play, and then in the 56th minute when the Gabon international's goal was disallowed because another player was given offside even though he was not involved in the play either.
Young Davinson Sanchez and former PSG right-back Serge Aurier were handed their Champions League debuts on the night and put in reasonably performances under the circumstances, but the overall performance of the defensive line needs to step up if Spurs are to cement their place in the next round this season.