Tottenham Hotspur supporters should feel relieved as their side managed to finally win a game at home.
However, the story was not as simple for Mauricio Pochettino's side, as they once again find it really tough to produce the kind of performance they would've liked to deliver against a Bournemouth side, who are struggling in the relegation zone.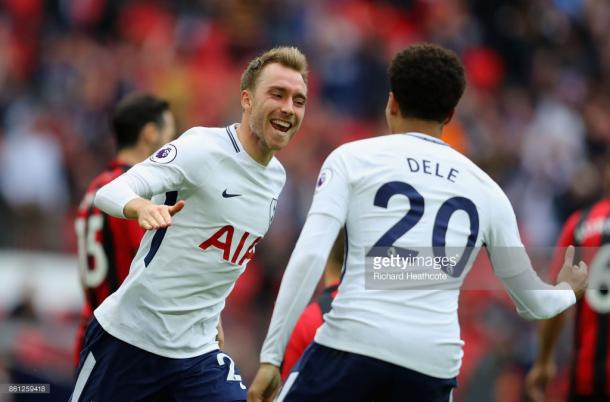 Eriksen to the rescue
Christian Eriksen is termed by many as the best Spurs' signing from the money they generated through Gareth Bale's sale to Real Madrid, and on Saturday he proved it once again.
It was the 25-year-old's strike which proved the difference in the end, which once again strengthening the claims of people who believe that he is probably the most underrated player in the league.
In 142 appearances for the club in the league, the Denmark attacking midfielder has already scored 34 goals and provided 40 assists, which shows exactly why some of the European giants are monitoring his progress very closely.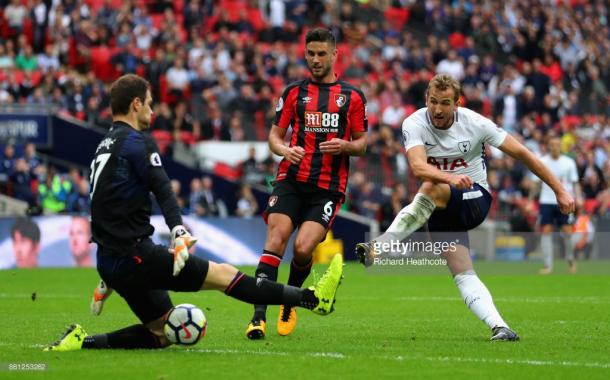 Harry Kane's Wembley problem
It is needless to identify the fact that Harry Kane is arguably Spurs' one of the most important player, and his numbers suggest that with him firing, the story of his team's progress is completely different to the one when he is not on song.
The 24-year-old has already scored six goals in eight league appearances for the club, which is quite impressive to say the least.
However, the real problem is that none of those goals came at Spurs' makeshift home– Wembley, which is one of the reason why North London giants are finding it hard to secure points in home fixtures.
If Spurs are to do any better than what they did in the previous two season, they need their star striker to be in his prime regardless of the venue, as that will make the job a lot easier for Pochettino's men.
Defensive vulnerability
Tottenham's defence is certainly the best in the league from the past two seasons. But their defensive performance in home fixtures is pretty disappointing this time around.
Even though Spurs managed to win on Saturday, against a team battling in the relegation zone, their team was exposed on more than one occasions.
With Liverpool coming next week, Pochettino will know that his team will have to put a much better show on the back if they are to avoid losing more points at home.