Quique Sanchez Flores' Watford will have the opportunity, on Saturday afternoon, to kick on in what has been an incredible campaign so far, and potentially book their place in the last eight of the FA Cup. Standing in their way are Championship side Leeds United, and it's safe to say the Hornets will fancy their chances.
Fresh off the back of a Troy Deeney-inspired 2-1 victory over Crystal Palace last weekend, the Hornets are now looking to show how much they have improved in the last 12 months, with a win over Steve Evans' Leeds. Should Flores' players produce the victory, a quarter-final spot in the FA Cup awaits.
A story worth repeating
Many column inches have been filled with discussion on the enormity of Watford's achievements this season, but it's worth reiterating the point that the Hornets have significantly overachieved: Flores' side sit in ninth place, just two points behind Jurgen Klopp's Liverpool, three points in front of last year's Premier League champions Chelsea, and, incredibly, just four points adrift of the European places.
There's no doubt about it: the Watford manager is ambitious, competitive, and has plans to make sure that the Hornets' incredible campaign is no flash in the pan. The way his side have approached each fixture this season, it would perhaps surprise nobody to see them keep momentum until May and take away a spot in the Europa League.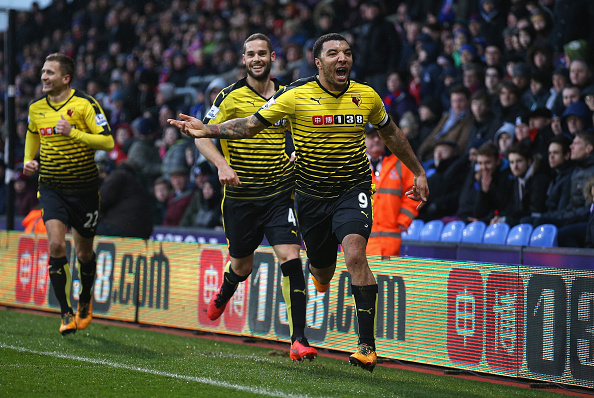 Yet the Spaniard has appeared calm and focused at all points of the season, never letting himself - or indeed his players - get carried away. Watford are an incredibly grounded club, and so far it has been a breath of fresh air to watch them repeatedly tear up the Premier League script.
Then there were eight
Now, there is a real chance that Watford could find themselves in the last eight of England's most prestigious cup competition, after 1-0 wins in the previous rounds - against Nottingham Forest and Newcastle United respectively. The Vicarage Road faithful will be hoping they do just that.
Standing in their way? A club having another unstable season, and looking to find some respite from a difficult league campaign. Evans' Leeds are struggling, 16th in the Championship and suffering an inability to find the net with just 29 goals in 31 league games.
Nevertheless, one game - albeit a tough away fixture against a strong Watford side - is all that stands in Evans' way of securing his team a spot in the draw for the last eight of the FA Cup, after victories against Rotherham and Bolton in the previous rounds.
Should Leeds manage to cause the upset, it would be a tiny shaft of light in an otherwise sea of darkness this season - but it's a tall order for Evans' side. Expect a good, competitive fixture come Saturday afternoon, but one would imagine Watford should have enough in the tank to progress at Leeds' expense.