Quique Sanchez Flores has expressed his delight at his side's professional performance against Leeds United on Saturday, a game in which Watford managed to come through 1-0 winnners. The result sees the Hornets progress to the last eight of the FA Cup, and Flores, speaking to the press after the game, was understandably pleased.
It was another 1-0 victory for Watford - as it has been in every round of the cup so far - with Scott Wootton's own goal enough to separate the two sides. A teasing Ben Watson cross resulted in the defender turning the ball into his own goal early in the second half, and sadly for the away fans, the Championship side could not find their way back into the game.
The Hornets march on
After the game, Flores was quick to point out that Watford were far from aggressive enough in the first half, suggesting that the Hornets "had control of the ball", but weren't strong in the "second line of attack". The Spaniard went on to explain that his side "corrected this" in the second period of the game, and although he insisting that Watford deserved the win because they were "creating danger" more after half-time.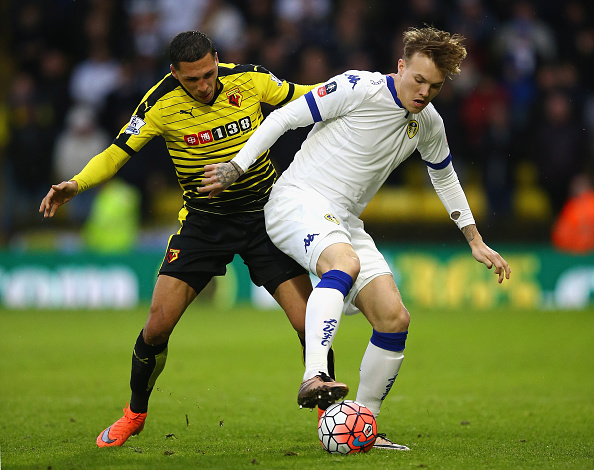 In response to the suggestion that Watford had got a bit lucky courtesy of Wootton's own goal, Flores admitted that sure, "this is an own goal", but pointed towards the Hornets' "other chances", and described the overall performance as "perfect", due to his side picking up both the "win and a clean sheet". Not to mention the advantages of avoiding a replay.
Strength in depth
"All players are training well"

- Quique Flores
Watford made a multitude of changes but none of much note considering Flores preference for mixing things up a bit in the previous rounds. When asked, the Spaniard explained that all the players on his squad are "completely integrated" to the ideas of the overall team, before suggesting that all his side are "training well" and ultimately deserve to play games.
Finally, the Watford boss went on to reiterate how "amazing" his side's season has been so far, with the Hornets now impressing on multiple fronts: into the last eight of the FA Cup for the first time in nine years, and showing how competitive they are every week in the Premier League. It is safe to say Flores will not be holding back on either front, insisting that his side will have a "big focus" on both competitions.
Next up on Saturday is the visit of the always competitive Bournemouth, with an FA Cup quarter-final tie against either Arsenal or Hull City - to be played over the weekend of March 11-14 - to look forward to next month.