Much as happened since these two teams last met. Manchester United, with their 2-1 win - courtesy of a late Bastian Schweinsteiger goal - over the Hornets back in November, put themselves top of the Premier League table.
Since, they have fallen suddenly - and quickly - out of the title race. Now Louis van Gaal's side are in a real battle to even secure a spot in the Champions League for next season.
A tale of two fortunes
In the meantime, Watford have been a revelation, exceeding all pre-season expectations - that usually pointed towards a relegation struggle - to ultimately get to a stage where one more win would see them hit that fabled 40-point target that secures safety. It shows just how well Quique Sanchez Flores has organised his team, that they still have 11 league games left.
"Despite all the changes, the home side will be favourites"
Despite all the changes, the home side will, perhaps understandably, still enter this one as favourites - even though the Reds have an injury list that seems to expand every week. Van Gaal's side come into this game on the back of a fantastic week, with wins against Shrewsbury Town - to book a place in the FA Cup last eight - FC Midtjylland - to progress in Europe - and Arsenal on Sunday afternoon.
Nevertheless, if we know anything from this Watford side it's that they will definitely ask the question. One would expect a competitive encounter on Wednesday night at Old Trafford, but before we get to that, we sat down with United fan and VAVEL UK writer Brandon Sayer to get his thoughts on the upcoming fixture.
It's been a up-and-down season for Manchester United, with all the promise and expectation soon dwindling. However, it does seem like the tide might be turning - do you think this is the case?
This last week for the club has been fantastic with three wins, which is a huge bonus considering United's poor form before that.
The season started very well for club and they were top in November after winning 2-1 away at Watford. In December, however, everything started going very wrong and United couldn't get a win which saw the club plummet out of the top four - a disaster period for the club.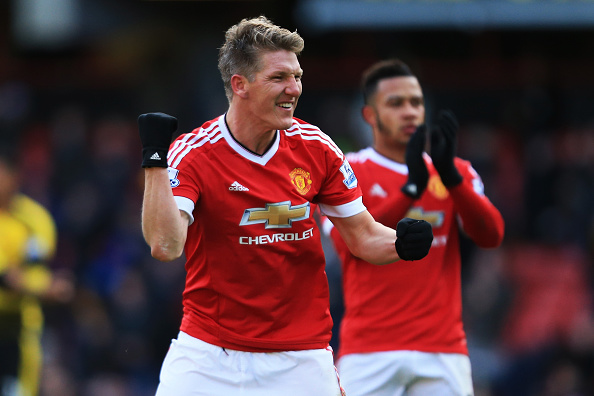 As a result, I will wait to see if things are turning after these next twos games against Watford and West Bromwich Albion, as these are the types of teams we seem to be struggling to defeat this season.
For you, who are the players that have impressed you and stood out United this season? Who needs to buck their ideas up before the campaign comes to an end?
The players that have stood out and impressed me for United this season are Chris Smalling, Daley Blind and Anthony Martial. Smalling has been amazing since his red card in 2014 against Manchester City, while Blind is a very consistent and an important player for the club. It would be a disaster if he ever got an injury. Martial has impressed a lot as he is fearless and brings something to the United team that is really needed.
"Some players have really improved of late"
There were a few players up until recently who had been performing poorly but have improved a lot in the last few games - which is great to see. These players include Ander Herrera and Memphis Depay, who now seem to be back to their best form. The fans, of course, will be hoping this is actually the case.
What are your thoughts on Louis van Gaal? Is he the right man for the job and should he be given time to implement the three-year plan he arrived with? Or is it time for the Dutchman to go?
Louis van Gaal is a man I really wanted to succeed at United ever since the club appointed him manager. Last season he did his job well to get us back into the Champions League, which was needed after the disaster season under David Moyes. United need to be up challenging for the Premier League title, however, and it was expected of him this season.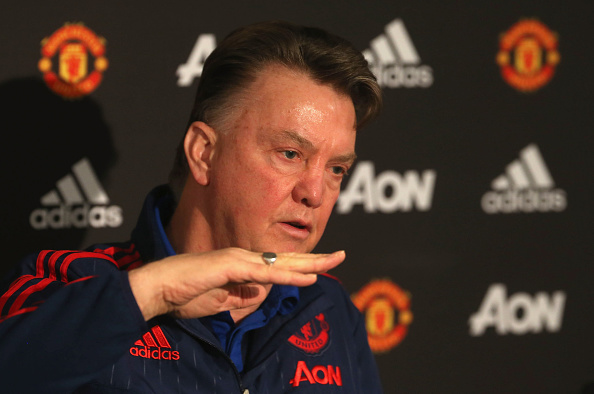 The season under the Dutchman started well but then in December going out of the Champions League and going on such a bad run really turned a lot of fans against him. Van Gaal even looked broken man, which was sad, and I think it is time for him to leave at the end of the season. It would be nice if he can lead us to a good end to the season and maybe win a trophy.
Do you think people should be getting excited about Marcus Rashford? He couldn't have had much of a better start to his career in a first-team United shirt, but as we all know it's not easy to break out with so many expectations.
"He probably wouldn't have got this chance without the injuries"
Yes I do think people should get excited about Marcus Rashford. The reason I say this is because he is the type of youngster that will give his all for the club and will not stop running. Rashford has had a remarkable rise to the first team this season with him only starting to play some games for the U21s. The funny thing is he probably wouldn't have got a chance if it wasn't for injuries to all the other strikers.
The fans will have to be patient with Rashford though, because he will have a spell where he will not score goals and that is when they need to get behind him. Rashford has been touted as someone for the future of United and everyone can see why.
What have you made of Watford this season and where do you think they can finish in the Premier League table?
I have been very impressed with Watford this season under Flores, as he has made them a very compact team. Watford coming up from the Championship last season needed to make sure that they stayed in the Premier League and they have done remarkably well to be on 37 points already this season with eleven games to go.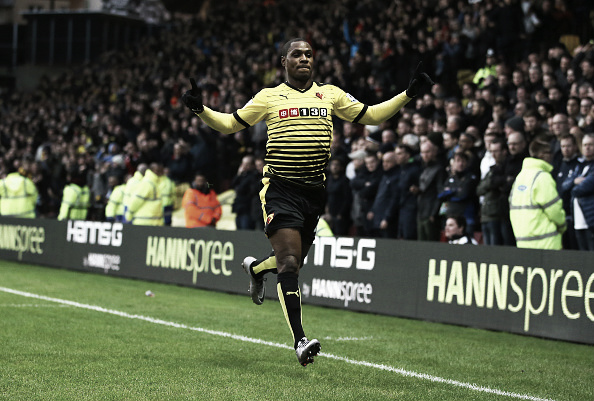 I think Watford have the quality to finish in the top half of the Premier League as I feel they have a lot of very good players in their team, along with experience - which is key to any team doing well in the league.
Who do you consider as the biggest Watford threat to Manchester United talking all three points on Wednesday night?
"They have a fantastic understanding"
Watford's biggest threat to United taking the three points on Wednesday night is their two strikers, Troy Deeney and Odion Ighalo. The pair are a big part of how well Watford are doing this season, scoring 22 goals between them in the league. The understanding that the two of them have is fantastic and therefore the United defence will have to be on top for, to stop the threat.
The problem is also United could be forced to play Michael Carrick alongside Blind as a centre-back, if no players come back from injury for the game, so therefore the two strikers will be fancying their chances against the makeshift pair.
What exactly do United need to do to win the game? Is it a case of breaking down a usually very solid Watford defence?
For United to win the game against Watford they will have to keep up the fast passing and getting the ball forward to the quicker players up front. For most of the season United have been very slow and predictable which is very annoying for all the fans, but over the last three games the play has been much quicker.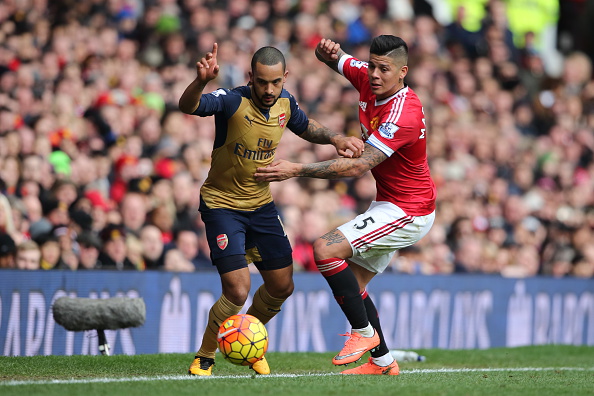 (Matthew Ashton - AMA)
Watford I see sitting back with the solid defence they have, and trying to hit United on the break. These are the types of games were the United players struggle to score in so it will be a big test for them to see how much they have improved recently.
Finally, what is your score prediction for the game?
I'm going to say 2-1 to United with goals coming from Rashford and Juan Mata. The game will be an extremely tough game for United with it being their fifth game in thirteen days. I think it will be a nervy game with the Watford scorer being Ighalo.
Watford will be looking at how Arsenal played against United and will know that is not how to play against this United team. The Watford players will probably see this as a free game as they are basically safe in the league, so that can be a very dangerous prospect to come up against.