Since these two clubs last met in November - where Claudio Ranieri's side came out 2-1 winners - much has changed. Sure, Leicester City were still in the top three of the Premier League table, but it goes without saying that nobody really expected the Foxes to be there four months later.
Ranieri's side are, evidently, having a fairytale season, and with the inconsistences on display from the chasing pack - Arsenal, Tottenham Hotspur and Manchester City all losing their games during the midweek fixtures - Leicester will be beginning to wonder.
With 10 games still left to play, however, this title race is sure to have a number of twists and turns left for the eager viewer - and Watford may yet put an early spanner in the works come Saturday evening as they prepare to host the Foxes.
We speak to Leicester fan and VAVEL UK writer Daniel Orme to get his thoughts on what he expects will be a highly competitive fixture.
It's been an obviously excellent season for Leicester City, with the Foxes performing beyond anyone's wildest dreams. Do you believe they can see it out and win the Premier League?
"For a club of Leicester's size, this would be the best thing in the club's history"
From a personal view, I would love to see them do it. Obviously for a club of Leicester's size, to lift the trophy come May would be the best thing to happen at the club in its history. And to be honest, with the unpredictability of the league this season, I don't see a reason why we couldn't be able to do it. Manchester City and Arsenal do not have the consistency at the moment and if we can capitalise on that in the coming weeks (especially with the North London derby coming up), we would be in a great position.
In such an incredible campaign it may be hard to single out anyone in particular, but who has impressed you for Leicester this season? And has anyone disappointed?
It's difficult with so many unbelievable performers; the whole team has been fantastic. Obviously the likes of Riyad Mahrez and Jamie Vardy have been stealing all of the headlines, and justifiably so; nobody foresaw their outstanding form in August. For both to be pushing for the Golden Boot is just amazing.
However, I really believe that the back-four have really stepped up. Wes Morgan and Danny Simpson in particular have shone for a while and are major factors in why we are where we are.
On the other hand, some disappointments have been a few of the summer signings. Specifically, Gokhan Inler and Yohan Benalouane haven't had an impact, and for a striker of his pedigree, Shinji Okazaki should have been on the scoresheet more regularly.
What are your thoughts on Claudio Ranieri and whether Leicester can push on from this season? Most expect it to be a freak, one-off effort, but can the Foxes push on and be regular top-four contenders?
Again, I'd love to say that we'd be able to push for the title more regularly in the future; it'd be great for the whole league let alone the club. However, I just don't see us being this consistent again, unfortunately.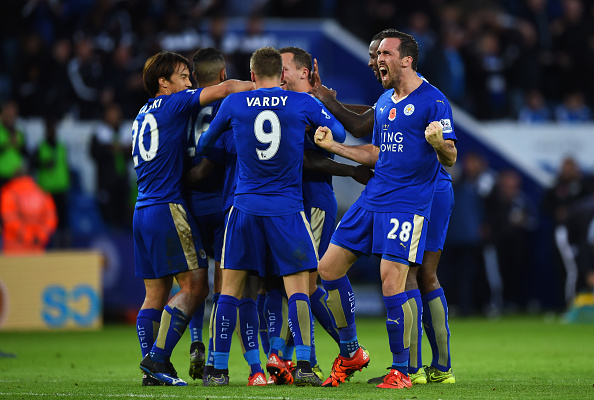 Having said that, with Champions League qualification looking very positive for next season, the calibre of players wanting to come and ply their trade in the Midlands will surely increase. Also, with the huge TV deal coming into play and having the owners we do, we could become major players in the market.
A few quality signings in a few months' time and you never know. It's going to be interesting to find out for sure!
What have you made of Watford this season and where do you think they can finish in the Premier League table?
"I predicted a quick return to the Championship"
Honestly, I have been very impressed with the Hornets. Looking at their summer business and unfortunate change in manager, I (along with many others) predicted them for a quick return to the Championship. However, they've really surprised me. Flores has them well organised; they can score goals and on their day can give anyone a game, so I see no reason why a top-ten finish should be out the question.
Nevertheless, that all depends on keeping their key-men fit for the rest of the campaign. Without Odion Ighalo and Troy Deeney, they can seem a little hesitant in attack.
Who do you consider as the biggest Watford threat to Leicester talking all three points on Saturday night?
Well, the aforementioned Ighalo and Deeney are obviously the biggest threats. On their day, these two could pose huge problems for the majority of the top-flight and that is really highlighted by Ighalo's position in the race for the golden boot.
Obviously, we know all about Deeney following the play-off sucker-punch a few seasons ago so his strength and sharp finishing ability is going to be a useful asset for the home side on Saturday.
Nonetheless, I have been impressed by Jurado on numerous occasions this campaign; he gave us problems at the King Power Stadium so hopefully he can be kept under wraps.
What exactly do Leicester need to do to win the game? Is it a case of breaking down a usually very solid Watford defence?
It really depends how Watford set up for the game. If like Norwich City, they assemble a defensive team and look to frustrate the likes of Vardy and Mahrez, we could be in for a tough game. However, if the two of them are on form, we could be in for a cracking game on Saturday evening.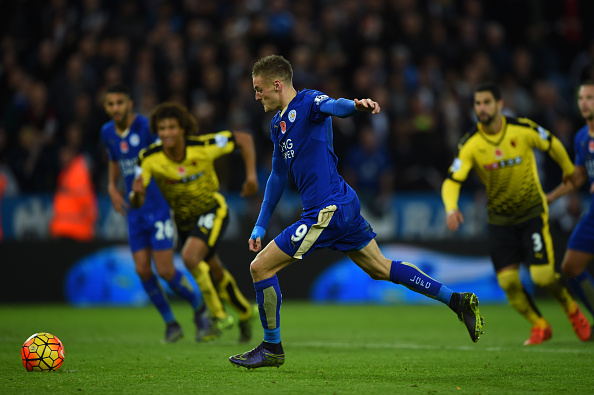 With the North London derby beforehand, we are under pressure to get a result but if we stay calm, don't panic and just play the way we have been all season, we should be in a good position to come away with something positive at least from Vicarage Road.
Finally, what is your score prediction for the game?
It's a difficult one to call but I'm going to go for 2-1 to Leicester.