On Sunday afternoon, Watford have it all to do, as they prepare to visit the Emirates Stadium and play Arsene Wenger's Arsenal. The Hornets must topple the reigning FA Cup holders if they are to book their place in the semi-finals.
To add to the task, Quique Sanchez Flores and his players only found out who they would actually be playing in the last eight of the competition, after the outcome of Arsenal's game against Hull City on Tuesday evening - leaving less time for preparations. Watford captain Troy Deeney, though, doesn't believe that the late confirmation will make any difference.
"It's not too big of a difference"

- Troy Deeney
Speaking to the media on Friday, Deeney insisted that the unsual timing doesn't make "too much of a big difference", suggesting that the players had a couple of days rest and relaxation before the "proper work" started after Arsenal's 4-0 win over Hull. Quickly putting the matter to rest, Deeney highlighted the fact that playing Arsenal actually gave the Hornets an "extra day to train".
Other targets
Arsene Wenger's side are currently battling on a number of fronts, and have a key trip to the Camp Nou for their last 16 Champoions League second-leg match against Barcelona on Wednesday night - the Gunners already 2-0 down from the corresponding fixture. Deeney still expects Arsenal to be up for the FA Cup, though, highlighing the fact that they could be the "first team to win it three times in a row in a long time" - a target Wenger's side will definitely have in mind.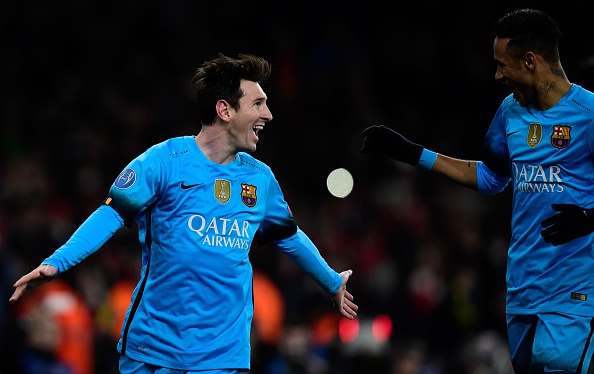 Despite Premier League survival being the Hornets' main priority at the start of the season - and indeed Watford are now just one win away from the big 40-point total - the FA Cup run has been a nice surprise, particularly considering their recent poor form in the tournament. Deeney suggests that changing that wasn't the "main priority", but that they have taken one game at a time and now are repeaing the rewards.
Staying focused
Wembley Stadium is just one win away, but Deeney insists that the team aren't getting carried away, suggesting that it is impossible not to think of "what the possibilities are", understandably, but that the Hornets are focused properly on what will be a "tough game".
Deeney is sure the players "know the job in hand" and are fully concentrating on that - despite what would be up for grabs should the Hornets pull a surprise. Wenger's Arsenal better be wary: Watford are ready to throw the form book out of the window come Saturday afternoon.