It may have been a tricky season for Roberto Martinez and his Everton players, but as Quique Sanchez Flores' Watford prepare to host the Toffees at Vicarage Road on Saturday, you would still feel that they're favourites to take all three points.
When the sides last met back in August, the spoils were shared with a 2-2 draw. Now, we speak to Everton fan Jack Clark to get his thoughts on the approaching return fixture.
Let's be honest: it has been a pretty rough season for Everton. The Toffees sit 12th in the league table, a huge 13 points adrift of the European places. Despite that, Everton have an FA Cup semi-final against either West Ham United or Manchester United on the cards. Would success in that competition be enough for the fans?
I don't think it would be enough; our league form has been terrible lately, especially at Goodison Park, which had been a fortress for many seasons prior to 2014/15. Winning the FA Cup would be brilliant, and there's no reason this squad can't. Even if we win the cup though, many fans would still consider our season to be very disappointing; especially with a squad that many believe to be Everton's best since the 1980s.
"The majority of fans have lost faith in Roberto Martinez"
The biggest teams in the Premier League have faltered and we have seen a change to the status quo, with teams like Leicester City and Tottenham Hotspur taking full advantage of this, and it is frustrating to Evertonians that we haven't. The majority of fans have now lost faith in Roberto Martinez, and his job looks less secure as the season goes on. It is obvious to many that some of our players are far too good to be in the position they are in, and there's a definite worry that a number will want to leave at the end of the campaign.
Despite it not being a shining campaign, who has impressed you at Goodison this season? And who really needs to buck up their ideas fast?
Many players have been impressive this season, such as Ross Barkley, Gerard Deloufeu and Gareth Barry, but perhaps the stand out player is Romelu Lukaku. It's scary to think where Everton would be without his influence this year. He has now become the player that many fans have anticipated. The Belgian has all the attributes you could want from a forward, and his brilliance has been visible on many occasions this season.
His potential to become one of the European elite became clear in the FA Cup quarter final against his former club, Chelsea. The game highlighted his all round class as he shifted the match in Everton's favour, winning the game for the Toffees with a brilliant brace. There are currently rumours circulating that some of Europe's top clubs are after his signature, as Romelu has stated his desire to play Champions League football next season, and it is impossible to blame him for wanting to leave a club who are currently sitting 12th in the league table.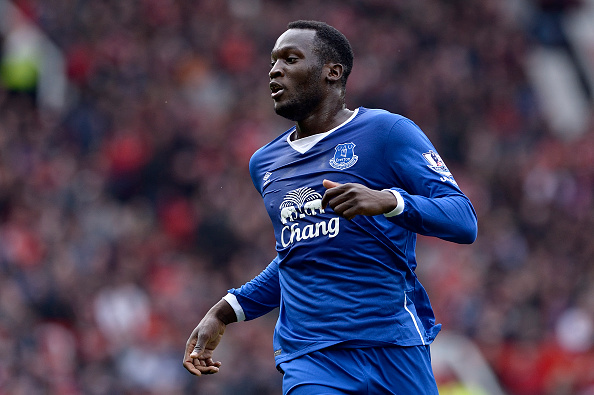 An obvious one for me, is the fact that it's Martinez who needs to buck his ideas up. I think he has to succeed in the rest of the remaining league games and the FA Cup to save his job.
How do you feel about Roberto Martinez? The promise of more has been there for a number of years now - a young squad mixed with seasoned campaigners - but he's arguably not delivered on Everton's potential. Is he the right man for the job?
"We played with positivity and belief"
In Martinez's first season at Everton, the fans loved him, none more than me. We played nice, free flowing football, and we showed faith in youth, with Barkley, Deloufeu and Lukaku playing a big part. There was a freshness as we went into games against the biggest teams in the country with positivity and belief, which paid off with some brilliant wins.
However, since that brilliant campaign, Roberto's limitations have become clear with two disappointing seasons. The defensive frailties that were visible in his Wigan team, now seem to have transferred to Everton; this is clear in that we are one of the top scoring teams in the league, yet a have a goal difference of nine.
I have enjoyed much of the time since Martinez has arrived, but I think it's time for him to leave; simply put, our squad is too good to be in such a poor position.
Recent news has been good at Goodison. The new owners have promised huge investment and the chance to mix it with some of Europe's richest clubs. Does this excite you as a fan? Or are you cautious that the Toffees should remain true to their roots and not be too heavy-handed in the market?
"What's important now is keeping hold of our key players"
I'm very excited at the news of new investment. Supporting a club as big as Everton and seeing no success is frustrating. I don't think the team we have at the moment is that far from being successful; perhaps what is most important for Everton is keeping some of the big names we have already, with the ongoing interest for John Stones, Barkley and Lukaku.
It would obviously be nice to see some big signings too; it's been rare recently for Everton to dip into their budget. It would be good to see Farhad Moshiri influence the board's decisions; it seems that Bill Kenwright is a perhaps a bit too kind and loyal in his treatment of Martinez, so maybe it is time for someone to be ruthless in search of success.
What have you made of Quique Sanchez Flores' Watford this season and, moving forward, do you think they can establish themselves in the Premier League? Or, is this just a one-off season for the Hornets?
To be honest, I haven't seen much of Watford this season. I have been impressed by what I have seen of them though, they remind me of Swansea City when they arrived in the Premier League; they seem to have a desire to play good football, and do not appear intimidated playing at the top level.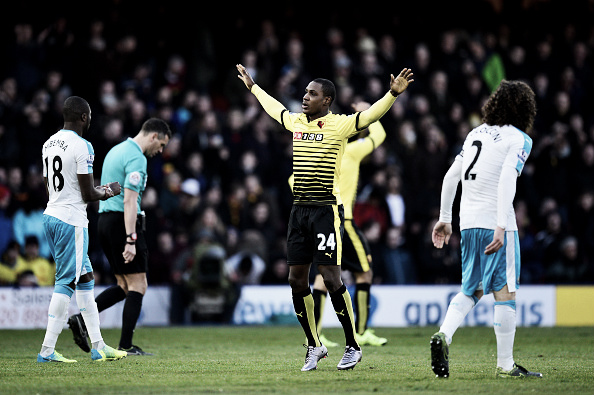 There's no reason why they can't play this way and establish themselves as Premier League regulars. The league seems to be becoming more equal, and teams that are coming up from the lower leagues are having more success as time goes on. What Leicester have done this season would have been unimaginable a couple of years ago.
Who do you consider as the biggest Watford threat to Everton taking all three points on Saturday? Is it a case of Lukaku finding some concentration and form if you're to break down an often very resistant defence?
I think their strong defence will be fundamental to the game. If Everton play like they did against Manchester United it's hard to see how they will score against Watford. I think we could be in for a very boring game, with our apathetic looking attacks and Watford's strong defence I can't see there being many goals in it.
Finally, what is your score prediction for the game?
1-0 to Watford. (I hope I'm wrong.)