Quique Sanchez Flores has announced that he will be calling time on his Watford career as there are "not the necessary conditions to activate the clause to renew the contract".
A day out at Wembley
Despite taking over the reigns at Watford in June after promotion from the Championship in the 2014/15 campaign and then leading the Hornets to comfortable safety and an FA Cup Semi-final this season, the Spaniard's role has become under pressure after a run of poor form since Christmas. After losing 2-1 to Crystal Palace at Wembley three weeks ago, the Watford board announced they would "discuss the future of the manager at the end of the season".
Flores has taken the decision upon himself with no resolution looking tenable meaning that Sunday's home fixture with Sunderland will be his last. He added "the club and me don't have the same point of view about the season". An excellent start to the campaign saw the Hornets in contention of reaching the Europa League, although that dream was soon quashed when Watford only won two of their last eleven games in the Premier League, slipping into 13th position.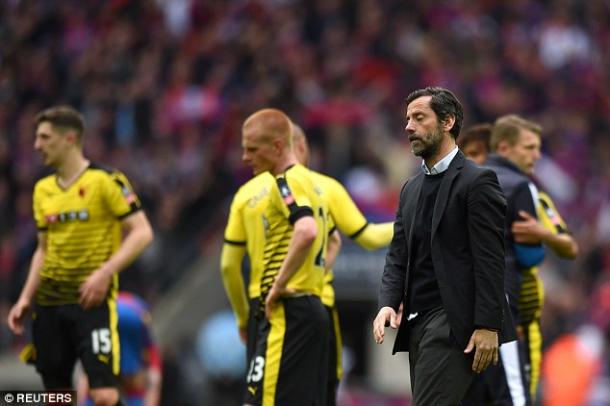 Flores "achieved the target set at the start of the season"
Despite their drop down the table, a club statement admitted "Quique and the team achieved the target set at the start of the season of staying in the Premier League for a second year". Yet the club owners, the Pozzo family, are renowned for changing their leaders regularly, appointing six full-time managers in just four years.
The news adds to a long line of managerial sackings in recent years that have surprised many. Watford were favourites to be relegated at the beginning of the season, priced at 8-13, yet their excellent form under Flores took them out to 40-1. Although their record in 2016 has not matched that start, Watford have never been in doubt of being relegated and many Vicarage Road fans would have settled for 13th place if it was handed to them back in August.