Watford FC say that they have not held talks to bring Arsenal goal scoring legend Thierry Henry on to the coaching staff at Vicarage Road.
No Watford talks with Arsenal legend
The 38-year-old Frenchman, who is the gunners all-time top scorer has just returned from his punditry work for the BBC at the European Championship. He has been working within the youth set up at the Emirates Stadium. However, senior sources within Watford are known to have said that they have not spoken to Henry about the possibility of joining the club.
Rumours began to run within the national press as speculation over Henry's next move began to be spoken of. Fellow Premier league side West Ham United have also been linked with a bid to secure his services but they have also denied the story.
An offer to stay declined
Arsene Wenger had offered his former captain a job as coach of the u-18's side in North London which Henry initially accepted. Wenger had reportedly asked Henry to give up his regular punditry work on Sky Sports in order to return to his old club full time. This is something that Henry was not prepared to do.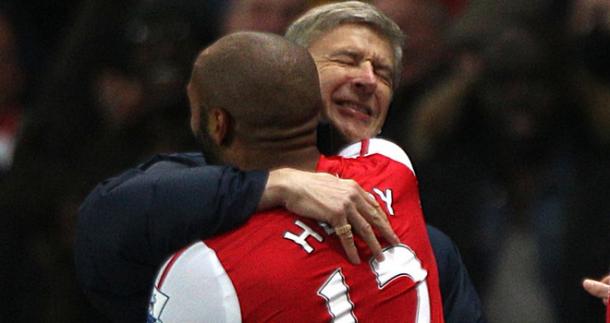 Henry's reaction
He tweeted last night: "I would like to thank Andries Jonker for offering me the chance to coach the U-18s at Arsenal, which I was honoured to accept.
He followed up saying, "However, I respect Arsène Wenger's decision and I want to wish their manager Kwame Ampadu, the boys and everyone at the club all the best for the forthcoming season."
The next move
Although he may not be heading to join Watford it can not be denied that Thierry Henry is one of the greatest players and personalities in Premier League history.
He is a man who clearly has the ambition, desire, and ability to play a prominent role in coaching in the very near future. It will be intriguing to see where and when he decides to make his mark in the dugout.