In his first interview with the club Christian Kabasele showed his eagerness to get started at Watford, as well as speaking about his expectations for the Premier League and for himself as a player.
Watford signed the defender from Belgian club Genk earlier this month for around £6m on a five-year contract. The 25-year-old joined up with Belgium for their Euro 2016 campaign, yet Kabasele is still to make his international debut.
The new signing revealed that he contacted some of him Belgium teammates who are currently based in England after the move was sealed, and all expressed how "difficult" the Premier League is. Kabasele also added that Christian Benteke warned him to not "give [him] a lot of kicks during the games because [he] knows where [he] lives".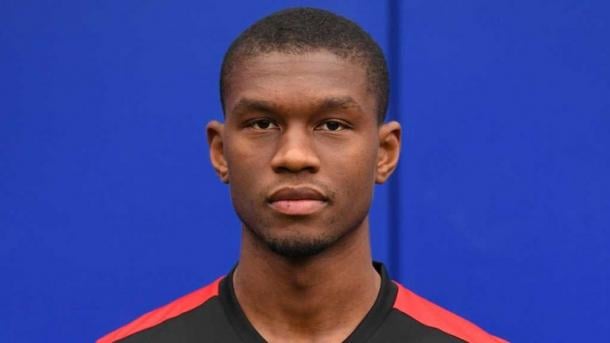 Ready and excited to get going
In the interview the defender straight away admitted "it is exciting to make my debut in the Premier League" as it was "always a dream". Kabasele said that he is "looking forward" to the first game against Southampton and the "games after".
He went on to express that one of the reasons he joined Watford was due to its "good base" and "pretty young team". When talking about his expectations for the league, the defender explained that in training with Belgium the "level and rhythm was very high and he is expecting the same during the games in the Premier League".
He added that he now "needs to adapt as it's a new club and a new system". The player then finished by discussing his own strengths and weaknesses, telling Watford fans that he has "good speed" and is "strong in the challenge" while he also "scored some goals last year with Genk".
However he admitted that he will "also try to improve all my weak points to be a complete player and to help the team have a good season".