Brandon Mason joined the Hornets first team in Austria for pre-season training under new coach Walter Mazzarri and there was nothing but excitement for the first-year professional as he labeled the tour "a dream".
Gratitude to the first team
Speaking to Watford's official site, Brandon Mason spoke about the invaluable experience towards his development this period of time will be.
He commented that he had already "learnt a lot from many players" and everyone has "been great" with him. He added that "they've all given me different instructions to follow", picking out Ikechi Anya's "attitude [as] spot on every day" while captain Troy Deeney gave him "advice and things to work on".
Mason also added that seeing the smaller things such as "the things they [the players] eat before games" have influenced him.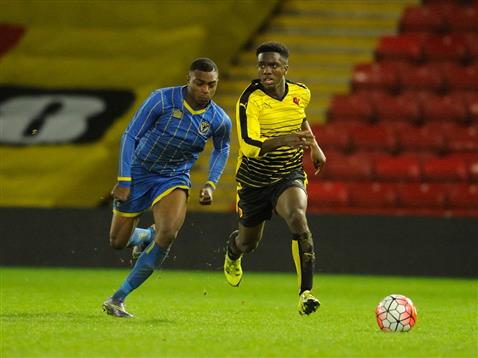 Praise for the back-room staff
The youngster then discussed the new managerial take over and had nothing but praise for Mazzarri and his staff. The full-back labeled them as "fantastic" as he hasn't "come across a manager like him before". He also singled out assistant coach Claudio Nitti, as Mason admitted that he's "been doing extra sessions with him every day" and he's "learnt so much" from them.
When speaking about the training sessions themselves Mason called them a "totally new experience". He added that they "have been a lot more tactically based" as well as focusing on the "little small details" which "can make a massive difference in a game".
Hope for a spot in the first team
Mason finished the interview by expressing his hope for a spot in the first team, however he didn't dismiss the hard work that must go into the spot. He concluded by saying that "hopefully when I get back I can keep pushing on and get a chance in the first-team" especially as he has "been loving this opportunity".