Watford midfielder Ben Watson has stated that fans should not be worried after the side were beaten in their penultimate pre-season friendly against Queens Park Rangers.
The Hornets lost 2-0 to the Championship outfit, who begin their season next weekend against Leeds United, but Watson believes fans shouldn't have any worries.
New head coach Walter Mazzarri still has two weeks to prepare his side for the Premier League curtain raiser against Southampton.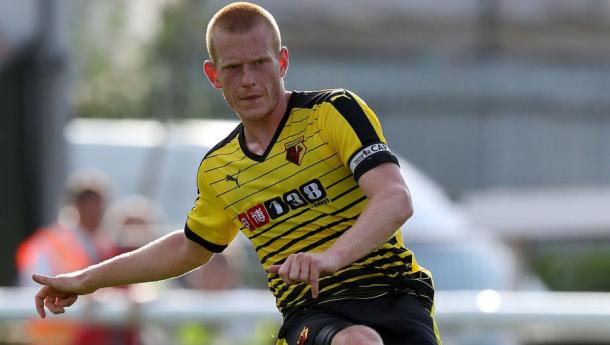 Match with Rangers was a tough test
They have one final friendly against Ligue 1 side Lorient next Saturday at Vicarage Road, but the performance against the Hoops would have left fans with questions.
The newly-formed back line looked shaky at times, as Sebastian Polter and Conor Washington scored either side of half-time to inflict the first defeat of pre-season on the Hornets.
And midfielder Watson was the first person to come out and talk about their struggled against the Championship outfit.
"It was a tough game," he told the official club website. "We knew QPR were a few weeks ahead of us in front of their pre-season.
"Speaking to someone I know here, they were back on June 20 and we knew they'd be right up for it."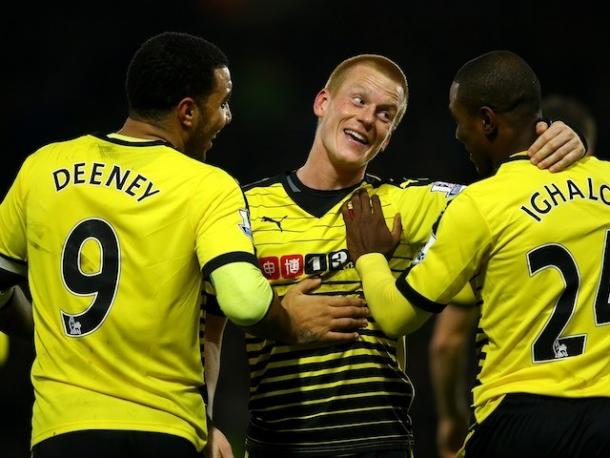 Watson won't look into result
Watson believes the Hornets will improve over the next couple of weeks, and he also doesn't think fans should pay any attention to the result.
He added: "We'll go over the mistakes, look at it next week and see where we can improve. I don't look at it as a reality check, QPR were just better than us."
Mazzarri took his side on a week-long tour of Austria, where the Hornets beat Union Berlin 3-1 in their first match and drew 0-0 in their second against Anzhi Makhachkala later that week.
And Watson added that the side will go into every game "wanting to win", but the squad knows that it won't happen.
"I'd rather lose in pre-season than during the season once it gets underway," he said.