Isaac Success had no doubt that his new side Watford can improve on last seasons 13th place finish when speaking to Sky Sports at Watford's open day. He believes that the addition of the other new signings as well as the new manager can help them achieve that.
The forward joined Watford from Granada for a club record £12.5m this summer and is targeting a good start, with the hope that the intensity of the league will help him develop as a player.
No Pressure
The forward was quick to dismiss that there would be any pressure on him due to his record fee commenting that, "it's just a record signing."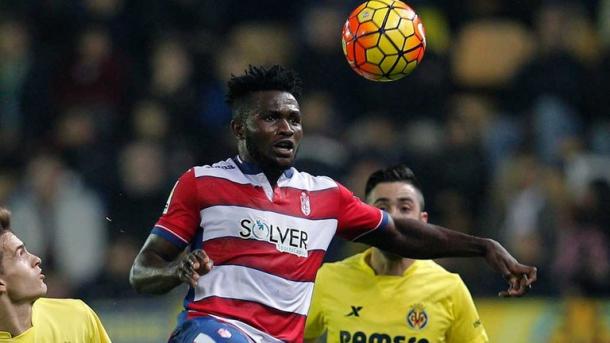 The interview then moved to talk about the pressure, which is brought due to the English meaning of his surname, which he jokingly replied, "yes they [the fans] will want to see success but I'm Success and they have Success already".
Hope for the next season
Success also spoke about his hope to improve as a player and as a team for the new campaign. He said that as the Premier League "is another platform for me as a player, to experience another league and it's going to be a challenge for me" before adding that "since he's arrived I've seen a lot of good players" which he hopes "are going to make me improve."
He also commented on his fellow signings labelling them as "big" and so he believes will help Watford be "better next season."
Watford face Southampton, Chelsea, Arsenal, West Ham and Manchester United in their first five fixtures of the season and Success believes that the team cannot let this affect them. He added that "it's just a match" and the team "have to go there and do what we have been taught and see what comes out of the game."