Watford defender Craig Cathcart stated that it was disappointing to see fans' favourite Almen Abdi leave the club for Championship side Sheffield Wednesday.
The attacking midfielder made 38 appearances, including 32 in the Premier League, last season but despite featuring regularly has been allowed to leave by Walter Mazzarri.
Abdi scored on his debut for the Owls last weekend, and his performance showed what the Hornets may well be missing out on this coming season.
He completed his £4 million move to Hillsborough and made his debut against Port Vale in a pre-season friendly, and it didn't take the Swiss international long to make an impact.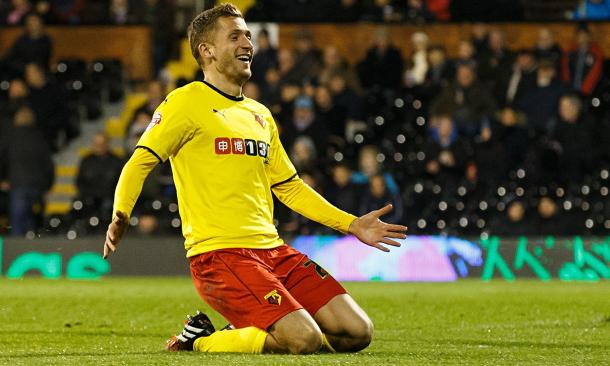 Cathcart disappointed with Abdi exit
No sooner had he came on the pitch at half-time, he had the ball in the back of the net for his first goal in an Owls shirt.
And two of his former teammates believe his departure sums up modern day football, as to how player come and go from clubs all the time.
"As a friend, it's sad to see him leave, but that's what football is like. It's why there is a big turnaround in football each year," Cathcart told WD Sport.
You rarely ever see a group of players stick together for two or three seasons, according to the defender, who stated that Abdi is a "good character" and was "good to have around" the club and in the dressing room.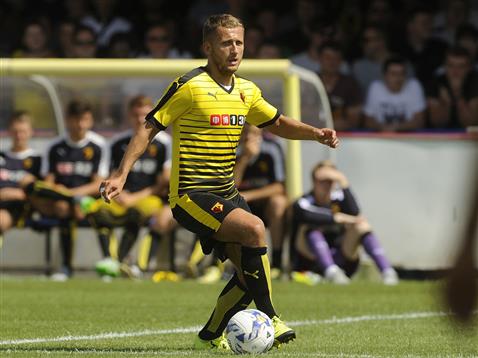 Abdi will be missed in the dressing room
Ben Watson was the second player to speak about Abdi's exit to the Championship side, and he carried on where Cathcart left off by also saying about players coming and going.
The playmaker will be missed at the club in more ways than one, according to the midfielder, who said that Abdi has been "fantastic" both on and off the pitch since Watson arrived at Vicarage Road.
Watson said: "We've got to get over the fact he's gone and get on with the season. I wish him all the best. He was a fantastic player for the club, but he's gone."