West Brom have been linked with fresh-faced centre-back Zouhair Feddal, per reports from the Birmingham Mail. This comes as no great surprise, with fans' concern growing over aging pair Gareth McAuley and Jonas Olsson, who have a combined age of 69.
Solid showings
The Moroccon International defender currently plays for Levante. Despite sitting bottom of La Liga, he has amassed a portfolio of interest from Premier League clubs, with reports stating that Watford, Everton and Crystal Palace are also in pursuit of the defender.
Tony Pulis will like the 27-year-old's experience, having played in the Serie A as well as currently featuring in Spain. The centre-back would have gained essential game time playing against high-calibre players such as Cristiano Ronaldo and Lionel Messi, but also on an international stage; he has earned himself 13 caps for Morocco since 2012.
McAuley heading out?
West Brom have reportedly been holding talks with McAuley over a new contract. The Northern Ireland International has played well this season, however at the age of 36 many fans think it is time to part ways. In the recent game against Norwich, McAuley became West Brom's oldest fielded player in the Premier League era.
Despite a high standard of Premier League clubs being interested, reports say that West Brom are the front-runners to sign the Moroccan during the summer transfer window.
A slight concern for Baggies fans, though, is that Levante currently sit rock bottom of La Liga; in their 30 games they have conceded 54 goals. This obviously cannot be pinned upon one player, but it does raise a few questions over the centre-back's abilities. One could argue that the standard of football is better over in Spain, however.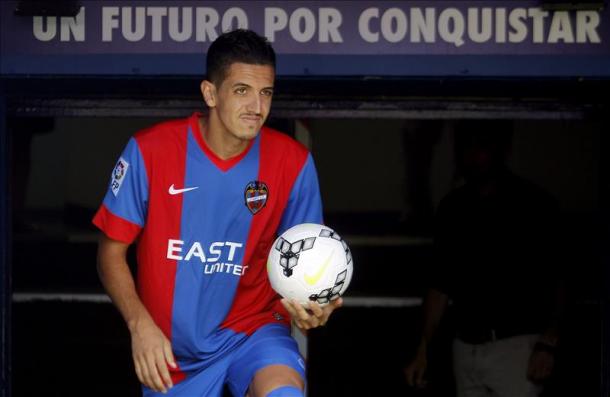 Time for change
The main issue over the back four at The Hawthorns currently is the lack of pace as it appears that the legs of Olsson and McAuley have gone, with fans crying out for the use of James Chester and Jonny Evans. It is a mirror image of last season, when Joleon Lescott was playing for the Baggies; towards the end of the season he looked shaky and slow, before being released to Aston Villa.
West Brom fans will relish the injection of fresh legs and a bit of pace, despite Feddal's reputation for his physical presence and ability in the air. It seems to be a good fit, whether it is pure speculation is unknown - fans will have to watch this space.