Chris Brunt has been invited by the Northern Ireland national team to join them on their quest this summer, as they travel to France to compete in the European Championships; despite being ruled out by injury. Northern Ireland are competing at their first major tournemant since the World Cup of 1986 in Mexico, and are one of the four home nations teams representing at the tournemant.
This good news comes just weeks after the announcement that the 31-year-old had undegone reconstructive knee surgery and will be out of action for at least six months, following rupturing his anterior cruciate ligament.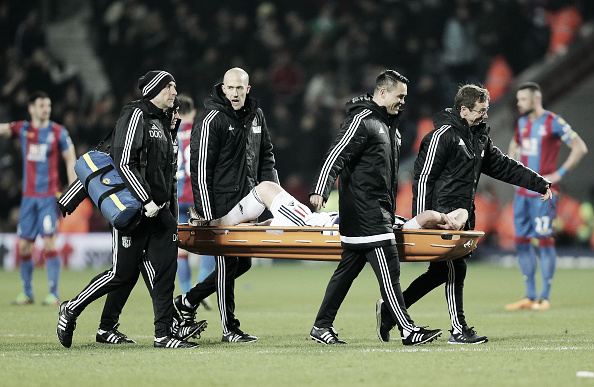 Hard work pays off
Fans of both West Bromwich Albion and Northern Ireland will be pleased that that manager Michael O'Neill has stated 'Brunty' - as he's affectionately known by his fellow teammates - is welcome to go with the team, as they chase European glory. The versatile player, who operates in both defence and midfield - has worked hard for both his club and country, and only missed two of Northern Ireland's qualification matches this term.
Brunt had been a staple in the West Brom-dominated Northern Ireland backline prior to his injury, playing alongside club mates Jonny Evans and Gareth McAuley. Perhaps a show of respect for the esteemed defender, that O'Neill wants him there without having an opportunity to contribute on the pitch. Since arriving at The Hawthorns in 2007 for a fee of around £3million pounds, he has solidified himself in the starting line-up; and consequently become a fan favourite. Primarily starting off as a left-midfielder, the Northern Ireland national has averted to a more defensive role of late; with fans praising him for his strength on the ball, and his ferociousness in tackling.
Heart-break for Brunt
Many fans were heart-broken for the left-back, who had booked for his entire family to go to France to watch him. However nobody was more heart-broken than Brunt himself, who admitted that "in 10 to 20 years' time, it's one I'll look back on as a week I'll not want to remember."
Reports state that the Albion man, upon hearing the news, understandably cried; and could not finish phone conversations with his parents nor his wife. With Northern Ireland's past failed qualification attempts, many believe this was a once-in-a-lifetime opportunity, as age is not on the 31-year-old's side. I think I can speak for the many, in saying that nobody deserves it more than Brunt, who has over 50 caps for Northern Ireland. The left-back optimisticly said that he'll "get my head down" to "get back as quick[ly] as possible", as they hopefully look forward to a promising World Cup qualification in the coming years.