Ben Foster over his career has amassed an army of admirers. Currently playing for West Bromwich Albion, The England shot stopper has enjoyed spells at a number of prestigious Premier League clubs, such as Birmingham City and Manchester United. The 32-year-old 'keeper has earned over 100 league starts for the Baggies, alongside an impressive eight caps for England.
Perhaps a career highlight for Foster was his involvement in England's 2014 World Cup campaign in Brazil. Serving as Roy Hodgson's number two at that stage, behind poster-boy Joe Hart. Foster was able to get on the pitch in England's last group fixture against Costa Rica. At this stage the Three Lions had already been eliminated, so Hodgson fielded a team starring players who had not yet featured at the tournament. Foster became the first Baggies player to represent England at the World Cup since club legend Jeff Astle played in Mexico 1970.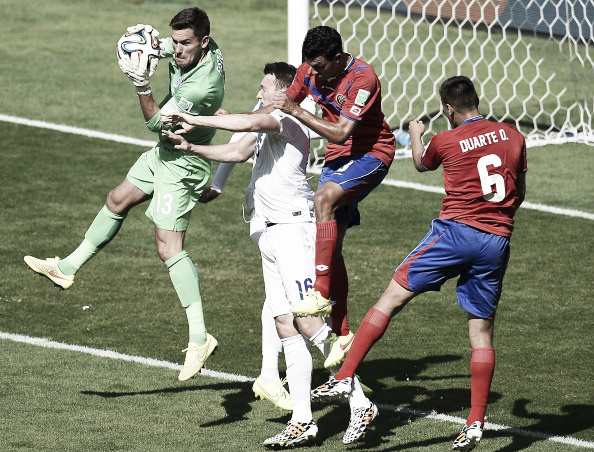 Door slammed shut?
Although Hodgson knows and understands Foster from their time together at the Albion, it does not guarantee him a spot on the plane to France this summer. With the up and coming Jack Butland bursitng on to the scene this season, and Fraser Forster shining upon his return from injury; many pundits believe Foster's time has been and gone. Butland has secured himself the number two spot currently, with a stunning season at Stoke City, which earnt the young keeper a new contract at the club. In Hart's absence Butland started in goal for England against Germany, however unfortunately fractured his ankle during the game.
With Hart and Butland both currently injured, now is the time for Foster to step up if he wants to reclaim his international duties. This might prove to be a tough task, as Hart is not expected to miss the Euros, and Forster who is fine form will make for some hard competition. Foster does not have age on his side, as he is the oldest out of England's top five keepers: Hart 28, Butland 23, Forster 28, Heaton 29 and Foster at 32.
Every cloud has a silver lining
There are reports coming out of The Birmingham Mail that Hodgson contacted Foster following Hart's injury, enquiring about his availabtly for Englads friendlies. The Albion keeper, who also recently returned from injury, thought it would be best to use the two-week period to keep on recovering, and work on fitness rather than risk a repeat injury. Foster underwent reconstructive knee surgery at the end of last season; only retaking over duties from deputy Boaz Myhill in January.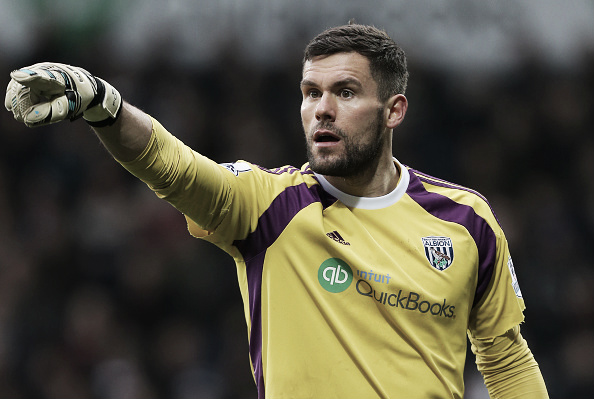 Hodgson stated post match in Germany "It will be a (tough) task for people to break through but I'm not prepared to say 'this is it' followed by saying that "the door is open" for players to still get in to his squad. These words will hopefully ring in the goalkeeper's ears as an opportunity; following a series of impressive games for the Albion, Foster will hope to continue making it a tough choice to not include him.
This suggests that the absence of Foster in the squad is not based on ratings or performance. Perhaps Foster forfeited the chance to play in the friendlies to Burnley keeper Tom Heaton, rather than not being selected. It would not be the first time that the Albion man has turned his back on the England Jersey. All one can do is hope that Foster's days are not over in an England shirt, and that he will be on that plane... however the rest is up to him.