Top of the table Leicester City host 6th place West Ham United in the Premier League on Sunday. While twenty points separate the two sides, both will be aiming to claim a critical three points at this stage in the season.
The Opponents
Leicester City sit seven points clear at the top of the table with just six games remaining, the Foxes will be hunting to claim the title as soon as possible after their incredible season.
West Ham will aim for Europa League football; rewarded with a top five finish. The Hammers are just one point behind Manchester United in fifth place.
Managers Comments
Slaven Bilic has warned his side of the threat of Leicester City, who have only lost three league games this season. "It's hard to play them because obviously they are winning games 1-0 or whatever." He said, Leicester had won four consecutive games 1-0, before their 2-0 victory away to Sunderland last week.
Leicester City boss Claudio Ranieri refuses to comment on his teams title chances, claiming that their aim for the season is to secure 72 league points, in which they current have. "It's important to try to win the next match and after that, the next match."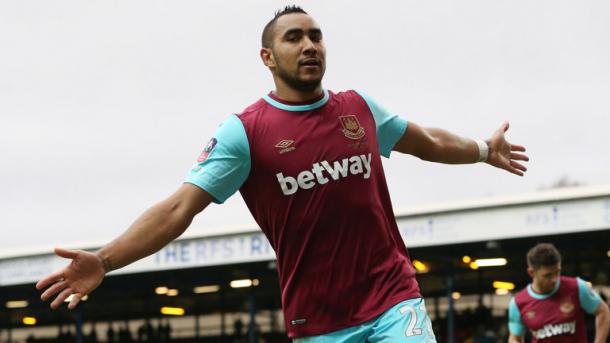 Leicester's League
Ranieri has been praised throughout this remarkable Premier League season for his winning mentality and contagious fighting spirit. "I want to fight more and more, because that is my mentality." Declared the Leicester City manager.
Bilic was quick to commend Leicester's unplayable style of play. "They are not a one-dimensional team." Praised Bilic, he continued by praising Leicester marksman Jamie Vardy; "...they have Vardy who didn't stop sprinting from the first game and that's amazing."
Ranieri was also complimentary of the visitors, mentioning some of the Hammers' top performs who he believes will cause a threat to his team on Sunday, "My focus is West Ham, Carroll, Payet, Valencia, Noble and Antonio."
Form
Quite like every game this season, Sunday's fixture is set to be a thrilling encounter as the Leagues two in-form sides battle for three points to continue their over-achieving seasons in relation to their end of season goals.
Leicester have five consecutive league wins behind them, and have secured Champions League football next season, a truly outstanding achievement considering their fight to stay up last season.
West Ham United will be desperate for a win after three consecutive draws and their heartbreaking cup exit on Wednesday night, falling short to Manchester United.
Kick off: Sunday 17th April, 13:30.