With just a matter of hours now separating us from the European Championships in France, former French international and Arsenal legend, Robert Pires has revealed his thoughts for France's chances at the competition.
Martial or Payet?
At the heart of the World Cup winner's interview was the topic of Dimitri Payet's potential influence on the host nations chances. Pires expressed his beliefs that the West Ham United midfielder should start ahead of Manchester United's Anthony Martial throughout the tournament. The two attackers hit top form this season, finding their feet in the Premier League and rightfully earning a call up for the Euros.
29-year-old Payet has mesmerized the Hammers this season, sometimes single-handedly winning his team points in some moments of magic and inspiration. The midfielder beat Mesut Özil to a spot in the Premier League Team of the Season, and now Pires believes he should be pipping fellow countryman, Martial to a spot in the highly rated French attack.
Didier Deschamps has an increasingly difficult decision to make when it comes to lining up his midfield, with some unbelievable talent blooming in the French ranks; desire for a midfield spot is in high demand this summer.
Payet featured in thirty of West Ham's league matches this season, contributing to 21 of the Hammers' goals, scoring nine times and directly setting up 12 for his teammates. In all competitions, Payet has been extremely effective from set-pieces, especially direct free kicks. A dimension that he could certainly add to the French midfield, alongside some of their other elite dead-ball specialists; Paul Pogba and Antoine Griezmann, to name a few.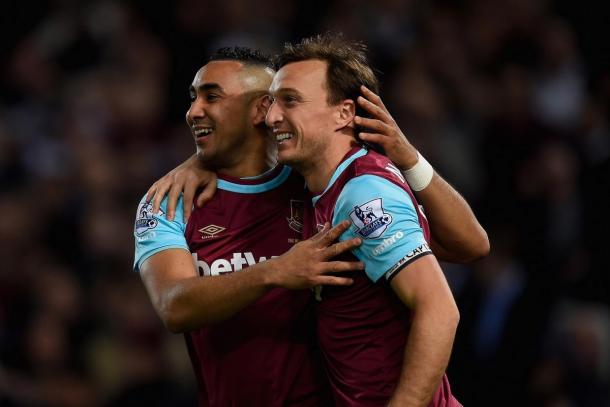 Pires praises Payet
Once a member of the French elite midfielders' club; Pires believes that Payet deserves to be rewarded for his heroics with a starting spot at the Euros. The former Arsenal winger declared in an interview with RMC: "I have a slight preference for Dimitri Payet. In modern football, set pieces are very important."
While discussing the Premier League newcomers Payet and Martial, Pires went on to say: "With a free kick, Payet can bring you a victory…but I want to stress that the substitutes have a very important role too."
There is no doubt that the two have played crucial roles for their clubs this season, and the two extremely opposite players will certainly do the same for France at the Euros. France kick off the competition tomorrow, as they host Romania.