West Ham United goalkeeping coach Chris Woods, and assistant coach Julian Dicks, have signed two-year deals with the Hammers.
Well deserved
​It has been a very successful season for the backroom staff, with Woods helping Adrian reach the Spanish provisional squad and Darren Rudolph, who has produced some stellar performances, represent Republic of Ireland at Euro 2016.
Dicks and Slaven Bilic go way back, with both playing together back in the day, and has proven pivotal, and both have been rewarded with a extension on their contracts.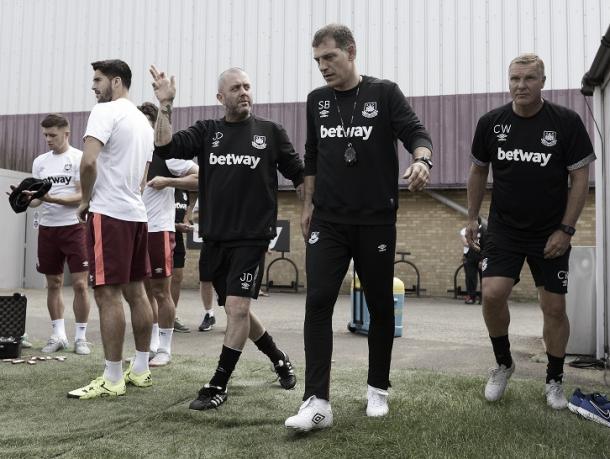 Brilliant to be involved
​Last season was one of the best in the club's history, and are looking to go one step further, ahead of their move to the Olympic Stadium, and Woods shared his delight of his involvement during this period in the club's history.
Woods told whufc.com that it has been "brilliant" to be involved in the "final ever season at the Boleyn Ground" and it is a "exciting time" for the club "moving forward" and said it was "great" to be "part of that."
He continued saying that Bilic has made him feel "so welcome" and has been "fantastic to work with" and has been a "great privilege" to work for the club with a "great tradition" and is hopeful it can grow "even stronger."
Talking about the keepers and the team spirit, Woods said that everyone works "well together" and is "one of the best team spirits" he has worked with with "top class players."
He continued saying that he has "really enjoyed" working with Adrian, Randolph and others and are "close-knit group" but said they "need that bond" to be "successful."
West Ham United will host Juventus at the Olympic Stadium, in the Betway Cup on Sunday, August 7 with kick-off at 1:30pm BST.