After a summer away from the spotlight, the Premier League finally gets underway this weekend. The wait will be marginally extended for West Ham United, who travel across London to Stamford Bridge on Monday night.
A contrast in last season's success for the two clubs in action
It will certainly be a test for both sides, especially Chelsea who are looking to revive their form of 2014/15, following a greatly disappointing start to the season last year under Jose Mourinho, in which Guss Hiddink was left to pick up the pieces once more, taking Chelsea to a 10th place finish.
West Ham had a fantastic season under the guidance of Slaven Bilic, achieving their record points total in the Premier League and a 7th place finish.
Chelsea have moved on to bigger and better things this season, securing the management of the charismatic, Antonio Conte. West Ham too have upgraded in a sense, moving to the former Olympic Stadium following many fond years at the Boleyn Ground.
Slaven Bilic takes to the mic ahead of the 2016/17 season
In the build up to the game, Slaven Bilic spoke about the excitement of the return of the Premier League after a long summer, and the challenges that games against Chelsea more than often bring. The Croatian manager began by commending the Blues on their appointment of Conte. "[It will be] A tough game, a good game against a big club with a new manager. He is a great manager – he did a terrific job with Juventus and with Italy."
Bilic continued to say: "I rate him so highly. Is he going to do it straight away? It is more difficult of course to change the long-term habits that players have had, especially when they are big players at a big club. But, I'm sure he is going to do a good job there."
Bilic's first season in East London was a successful one, as West Ham were producing an attractive style of football that caught many of their opposition out.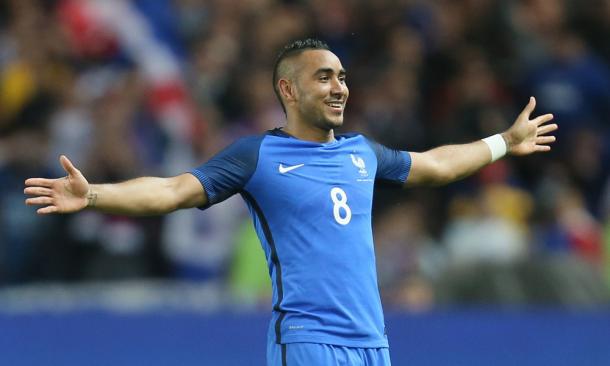 Still some rusty hammers following the summer break
Following the role that some of West Ham's stars played at International level over the summer, Bilic confirmed that the Hammers will be missing a few players for the trip to Stamford Bridge.
"We will see how we are going to start on Monday night. There are not many tactical differences, we have Plan A and Plan B. We have that already, but it is still very open on a couple of positions for who is going to start and which players are likely to finish the game."
Soon after, the inevitable question was asked as to whether West Ham's midfield magician – Dimitri Payet - would be fit to play Chelsea. Payet was at the heart of the positives of both West Ham and France last campaign, igniting a new side to French football and West Ham.
"He [Payet] came back in really good shape so he doesn't need a long pre-season individually. He's not fit for 90 minutes, so we will see, but he came back in really good shape, motivated and everything."
With a new look Chelsea side waiting to attack the visiting Hammers, can Bilic's team collect three points in a tough opening fixture, or will they be forced to wait to register a win? We will soon see, as the local derby kicks off on Monday at 8pm.