This WSL1 matchday is a bumper week of fixtures with some teams playing twice. There are games between title rivals and a possible relegation battle.
Liverpool - Chelsea
Chelsea currently have a 100% record going into this match, having beaten Doncaster and Arsenal. They are aiming to continue that run against possible title contenders Liverpool. This is the 1st of two fixtures against Liverpool in quick succession, as they face them again on 8th May.
Liverpool midfielder Laura Coombs was bought in on loan from Chelsea, and she will be looking to get back to winning ways after drawing against Sunderland.
Birmingham - Doncaster
Both teams are at the bottom of WSL1 with Birmingham being at the bottom having played two games compared to Doncaster's one. Birmingham lost to title contenders Manchester City and Liverpool whereas Doncaster were beating by current champions Chelsea.
This could be a huge game and a crucial one when it comes to relegation. Points will be needed soon for both teams so expect a very close game and possibly one that ends in a draw.
Reading - Arsenal
Reading are taking on Arsenal after having been hosted by them on the opening day. Arsenal were the victors that day with a 3-1 scoreline.
Arsenal recently had their title hopes dented by reigning champions Chelsea. They lost 2-0 with both goals scored by Fran Kirby. Reading drew against Notts County in their recent game.
Sunderland - Manchester City
Manchester City sit at the top of the WSL1 table with three wins in three games. In contrast, Sunderland sit in 5th place and have made a decent start to the season.
This is the first encounter this season between the two sides. However, Manchester City had the better record against Sunderland last season, winning 1-0 both times.
Arsenal - Birmingham
Both teams will have played four days ago when this fixture comes around. No matter what the result is in the previous match, Birmingham will be trying to get all three points in order to not be in the relegation battle and Arsenal will be looking to give their title hopes a boost.
This will of course be the final game for Arsenal before the FA Cup Final at Wembley less than two weeks after this game.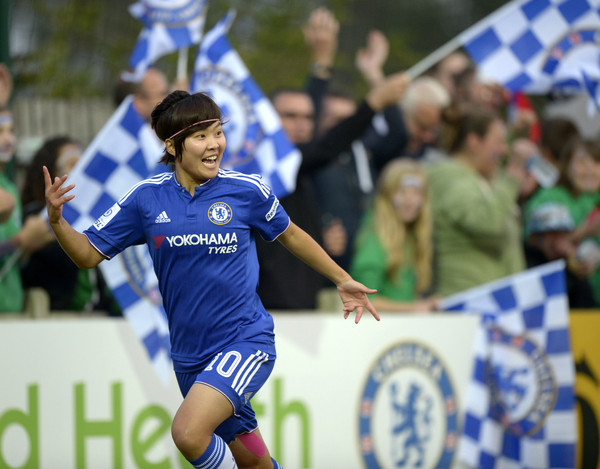 Manchester City - Doncaster
When this fixture comes round, Manchester City will either have kept their record up or have slipped up. This will be considered an easier game for Manchester City than it will be for Doncaster.
At the time of writing of this, it will be a game where the top team play the second bottom team. A crucial game for both which could decide where their season goes. They last played each other last year in the group stage of the WSL Cup and Manchester City won 3-0.
Reading - Sunderland
These teams are quite similar. They have both were promoted in WSL1 after being WSL2 champions. Sunderland were 2014 WSL2 champions and were the surprise team in the 2015 WSL1 season having finished 4th.
Reading have done well already this season and look to be the surprise team this year and could be in amongst the title contenders once they get a good run going.
The last time they played in the same league, they drew and Sunderland won 3-2 so it shall be a close game between the two teams.
Notts County - Liverpool
Despite Liverpool being the better team currently, Notts County were the better team last season having won 2-1 and 1-0.
Liverpool bought former Notts County defender Alex Greenwood in the winter transfer window so it will be interesting to see how she performs against her former club.
This is a busy time for Liverpool as they will have played Chelsea 5 days prior and will then be playing them a week after this fixture. This is down to the fixture being rearranged due to a waterlogged pitch.
Both teams will be wanting to get some crucial points as they approach the quarter point of the WSL1 season.