Matchday three of WSL2 sees some teams play two games in a space of three days with all teams playing over the next week.
London Bees - Millwall
This will be WSL2's own London derby as both teams play either side of the city. They are also opposite ends of the table. London Bees are 2nd to last having recently lost 3-0 to Bristol City.
Millwall's form has been better. They currently sit midtable after drawing with Yeovil. They have also drawn with Everton but beat bottom of the table Oxford United.
This will be an interesting fixture as they bought four London Bees players in the recent transfer window: Lucy Loomes, Billy Brooks, Leigh Nicol and Amber Gaylor.
Yeovil - Oxford United
Oxford United will be looking to picking up their first points of the season. They are last in the league having lost all their games. Their most recent defeat was against top team Durham who beat them 5-1.
Yeovil have had an ok start to the season. Millwall drew with them in their last game and Yeovil are 6th in the league. They will definitely want to challenge for the title this year so a win here would be crucial for them. That would make Oxford's season even worse as teams will start to pull away from them.
Bristol City - Aston Villa
Bristol are looking for promotion or even the title after having been relegated from WSL1 last season. They bought in some WSL1 players on loan in the form of Chelsea trio Rosella Ayane, Jodie Brett and Millie Farrow. That seems to have paid off for them as they currently stand in 3rd.
Aston Villa are having a decent season too as they are just one place and 1 point behind Bristol. Their most recent match was a 2-1 win against WSL2 newcomers Sheffield.
Millwall - Yeovil
This will be the second game in three days for both Millwall and Yeovil so they may rotate the squads for this fixture.
The previous fixture this season between these two ended in a 1-1 draw so expect a similar result. At this time, it's a midtable clash which could have consequences either way depending on the result.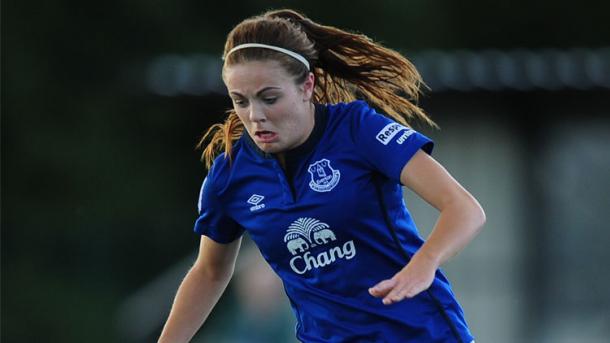 Aston Villa - Durham
Durham have kept their impressive 100% record going with three wins in three. They finished lower than Aston Villa last season so they will hope their roles are reversed this season.
Talking of Aston Villa, they could be one of the teams challenging for the title or promotion. They are currently 4th and this game isn't long after the away trip to Bristol City.
Everton - London Bees
Everton are challenging for the WSL2 title currently as they are just two points behind Durham. If Durham slip up and Everton win, they could become the top team in WSL2.
This will be one of the longer away trips for London Bees players and fans. The other big trip will be when they face Sheffield. Everton were the better of the two last season. They drew 2-2 but then Everton thrashed the Bees 7-1 when they travelled to the Hive.
Oxford United - Sheffield
Oxford will be hoping they can pick up points in this fixture no matter what the result versus Yeovil is. They did better last season with a mid-table finish.
Sheffield are the newcomers in the league and have only picked up one point out of a possible nine. Their most recent result saw them lose narrowly to Aston Villa in a 2-1 scoreline.
Watford - Bristol
The current fate of these teams are completely different. Bristol are title contenders in 3rd whilst Watford are near the bottom in 8th.
Bristol recently beat London Bees, another struggling team, 3-0. Watford have been beaten by Yeovil and Everton this season and will hope that Bristol won't be add to that list.
Despite the current fate of the teams being completely different, their fates were similar last season. Bristol were relegated from WSL1 and Watford ended up bottom of WSL2.