The Toppserien could throw up some huge surprises this week in a round of games where, on paper, the winners are pretty easy to decide.
However, that is never the case, and everyone will have to be on the ball to ensure three points this week - points which could help them capitalise on slip-ups if they occur elswhere.
Vålerenga 0-4 LSK Kvinner
The first game of this round was already played in April, where current front runner and reigning champions LSK Kvinner beat Våleranga 4-0, with goals from Isabel Herlovsen, Lene Mykjåland and Sherida Spitse (2).
Stabæk – Arna-Bjørnar
Stabæk have enjoyed a positive start to the season and are currently sitting in third place, just three points behind LSK.
Arna-Bjørnar are fifth and, despite the good position in the table, they have enjoyed a rather rocky start to the season. They clinched expected victories against Medkila, Urædd and Trondheims-Ørn but were beaten by Røa, who they were expected to beat. They've scored eight goals so far, and let in nine.
Stabæk only drew against Ørn in the last round, which was rather disappointing for a team with title ambitions. However, prior to this, they had been on a roll, with victories against Klepp, Sandviken, Røa, Vålerenga and Urædd. Their only loss has come against LSK.
Despite the less than stellar performance in the last round, this is a game Stabæk should be winning. Victoria Ludvigsen, who moved to Stabæk from LSK before this season, has been in good shape so far, and has scored four times this term.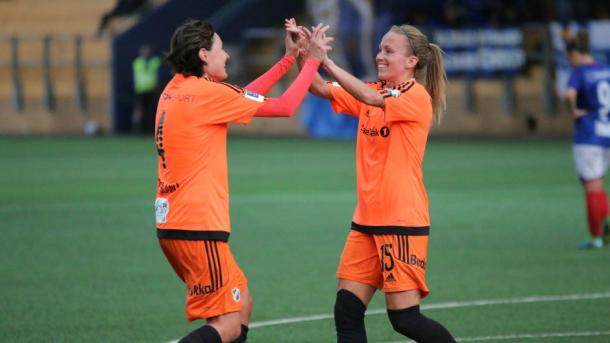 Avaldsnes – Røa
Avaldsnes have been on a roll this season and, with only one point between them and LSK, they are very much still among the favourites to lift the trophy at the end of the season.
Avaldsnes only got promoted to the league four seasons ago, but heavy money investment has meant that they are one of the best teams in Norway. Their only stumbling block so far this term has been a 3-0 defeat to Kolbotn.
Røa have had a less than stellar start to the season, and have only won two games; one against Arna-Børnar and the other a narrow win over Urædd. Cecilie Pedersen has been in a scintillating form for Avaldsnes, and has scored seven goals in the first seven games.
Klepp – Urædd
Urædd haven't won a game yet, while Klepp have done reasonably well, getting three wins and four losses from their first seven games.
Former Liverpool player Line Smørsgård and Susanne Vistnes have enjoyed good starts to the season in particular, with three goals each.
Urædd are a newly promoted side, and it shows. They have only scored two goals all season and have let in a staggering 26 goals. Everything points to another defeat for Urædd, and for Klepp to pick up their fourth win.
Kolbotn – Medkila
Kolbotn is a tough place for anyone to visit, and for second to last placed Medkila, it's going to be a tough game.
Medkila have lost their last two games and have only won once this season, while Kolbotn have managed four victories.
Kolbotn have, however, narrowly lost the last two games against Valerenga and Sandviken, despite controlling the games. On paper, Kolbotn are favourites, but if they can't capitalise on their possession, Medkila might stand a chance. It Is hard to imagine the hosts losing three in a row though.
Kolbotn's Finish international Juliette Kemppi has scored three goals so far, and is their biggest goal threat.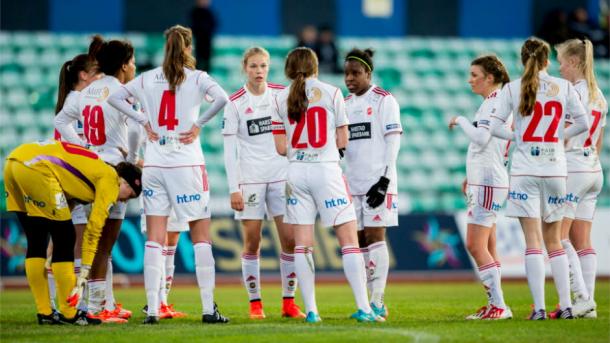 Sandviken – Trondheims-Ørn
On paper, this is the closest match of the round.
These two are placed ninth and eighth respectively, with the same amount of points as well as the same amount of games won, lost and drawn.
Trondheims-Ørn surprisingly managed to draw against Stabæk in the previous round, while Sandviken also managed to get a win against Kolbotn, so both teams come into the game with a lot of confidence.