Birmingham City have announced the signing of Isabelle Linden from 1. FFC Frankfurt.
A noted pedigree
The dynamic midfielder has enjoyed successes both internationally and domestically, capped at every level for her country, most notably when she was in the German team that won the 2013 European Championship. Linden has spent her domestic career in the Frauen Bundesliga, enjoying spells with Fortuna Köln, SGS Essen and Bayer Leverkusen where her potency in front of goal and eye-catching performances won her a move to current UEFA Women's Champions League holders, FFC Frankfurt.
As the German season draws to a close so does Linden's time with Frankfurt, opting for a move to the WSL.
A statement of intent
Birmingham manager David Parker has talked about the history of his club in WSL and in Europe, a manager with the upmost faith in his team, he's a man driven to succeed and get the very best out of his players. Bringing in a player of Linden's calibre is yet another sign of the clubs' ambition.
Parker spoke of being "over the moon" to bring Linden not just to Birmingham but to WSL, saying, "It further outlines the vision of what we what to achieve at this club," going on to say, "It's also a signal of the development we're making not just in England but in Europe."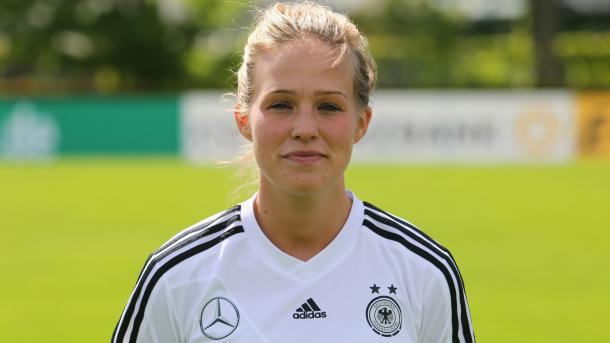 Pleased to be attracting players from some of the best leagues in the world, the Blues boss continued: "Watching Isabelle, we knew the profile and ability that would impact the pitch", but it's not just about what a player can do on the pitch and after interacting with Linden. Parker knew she'd be perfect for Birmingham, saying, "It was clear we'd be adding a very charismatic character to the changing room, who'd fit perfectly in with the group we have here."
He finished by saying, "I can't wait to get her on the training pitch in June and attack the second-half of the season!"
New surroundings and new challenges
Speaking about her move Linden said, "I'm very pround to have signed for Birmingham City."
It's clear other top European sides were keen to win her signature but a shared philosophy seemed to be the key, "The conversations with David, Marcus Bignot and Tim Andrews convinced me about the project and ambitions at this club."
She continued, "I'm looking forward to the challenge to play in another country and have always wanted to play in England. The team is ambitious and I'm very excited to join up with the girls in June."
When Linden joins Birmingham City in June she'll be reunited with another recent signing, fellow countryman and former Leverkusen team-mate, Marisa Ewers.