Following Lyon's European triumph, the protagonists of this final from both teams talked to the media where, on one side, Lyon's contingent expressed its happiness.
While, on the other hand, Wolfsburg were clearly disappointed by this result after having come so close to conquering Europe once more.
Japanese international Saki Kumagai, was been presented with the Player of the Match Award by the Final Ambassador, Patrizia Panico, one of Italy's footballing legends.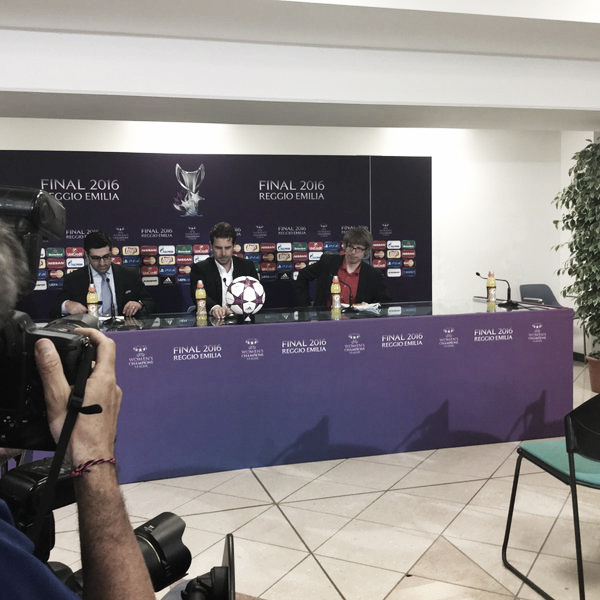 VfL Wolfsburg's Ralf Kellermann
Coach Ralf Kellermann highlighted his disappointment by saying that, ''Losing by penalties leaves a bitter taste, especially since we were in front in the penalty shoot-out. However, I have respect towards those who stepped up and took the penalties.''
Also, Kellermann had words of praise to his team as he remarked that they had a fantastic European campaign, proving to be one of Europe's best. He concluded by admitting, "'We have lot of positive things to take from this encounter, and for sure we won't be looking back at what happened, but we will keep on working.''
Olympique Lyonnais' Ada Hegerberg
Norwegian striker Ada Hegerberg was extremely happy after securing a European title and also topping the goalscorer's list. She explained how this success is vital for their future as they strive to remain one of the elite teams in Europe, ''What a night. Huge emotions. I am thrilled by this triumph and hopefully we will be adding more to this.''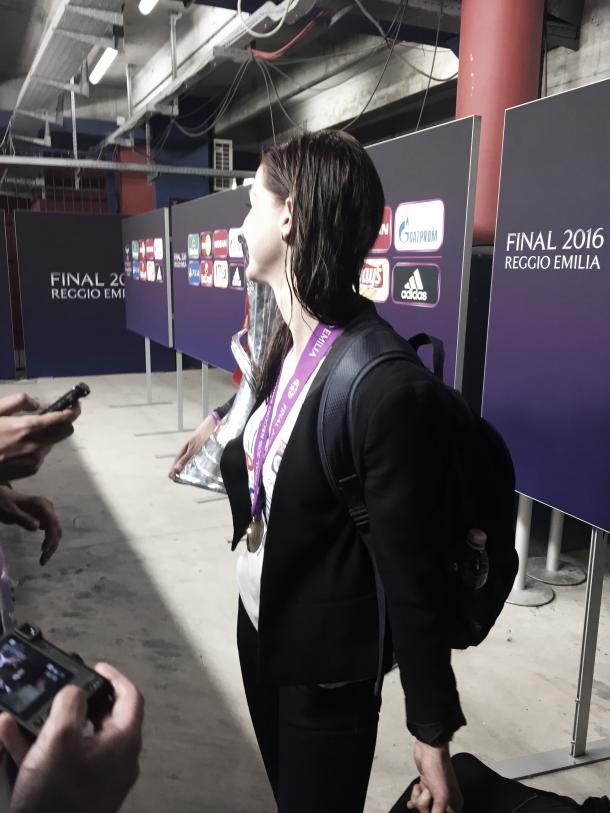 Lotta Schelin
A tearful Lotta Schelin had only emotional words to describe this triumph, which also brought to an end her adventure with the French side: ''No words can describe this night. An amazing night topped with this success, and for sure I won't forget this night ever. It's been an enjoyable ride with this club where I won everything and I am proud of what I did but also of my team-mates, who backed me constantly.''
Saki Kumagai
''My emotions before the deciding penalty? I was calm. I always take long run ups to see what the goalkeeper will do,'' Player of the Match Saki Kumagai looked ecstatic with her club's success, and also for being named as the best player on the field. She also added that it was a hard-fought match, particularly since Wolfsburg are a very strong side but she was quite confident that they would have be on the winning side after the match.