Following the completion of another couple of qualifying rounds valid from the Euro 2017 qualification campaign, things look to be quite settled in Group 8, as Norway have wrapped up their qualification with a 2-0 win over Wales, while Austria, who are joint-leaders with the Norwegians, but having played an extra game, are closing in on a European qualification.
On the other side, Wales failed to battle it out till the end having failed to take at least a point against the top two teams while also letting points slip from their hands against the lower teams. Moreover, Kazakhstan and Israel had a difficult group where they managed only to take four and two points respectively.
Norway seal qualification with two matches left
Norway and Austria commenced this round of qualification matches with a direct encounter at Oslo. It was a nerve-wrecking match in which both teams could have ended on the winning side, however the match ended in a 2-2 draw which at the end of the day did not harm anyone, as both sides closed in on qualification.
In their other fixture, Norway made visit to Newport where Wales were waiting eagerly to confront the leaders, hoping to take something from the match.
However, after Wales proved to be a hard team to beat, Norway made sure of the win and eventually of the qualification through an Ada Hegerberg brace, who has now tallied an incredible 30 goals in 50 caps with her national team. Also, she has now ended the 2015/16 season at 68 goals from 50 matches.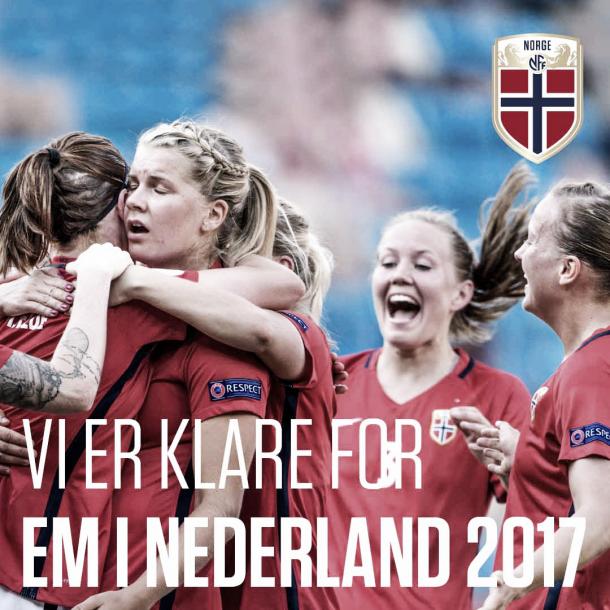 A win would do it for Austria
Observing closely what was happening in Newport were Austria, who are despite are joint-leaders with Norway. They have played an extra game, therefore they need to take the three points in their last fixture to make sure of their qualification.
Following their 2-2 draw in Oslo against the Norwegians, the Austrians returned to winning ways, routing Israel 4-0 while closing in on an imminent qualification. In their last fixture they will be heading to Wales, with the hosts having nothing to play for anymore in this group, while Austria have automatic qualification at stake.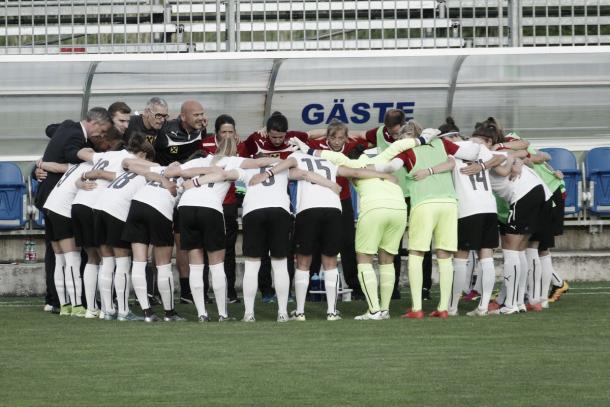 Wales, Kazakhstan and Israel remain at bay
Lost three from three without netting one goal. Wales failed to battle it out till the end, having failed to have their say against either Austria or Norway. They will be now hosting both Israel and Austria, and while their last match will be difficult them, the encounter against Israel will be vital for them if they want to at least make sure of the third place.
Despite playing away at Norway, Kazakhstan will be hoping to end their qualification campaign on a high note and also end in the penultimate place, having surpassed Israel following their 1-0 win against the latter last week. Nonetheless, the Kazakhs have put on a brave display in every match and, except the 6-1 loss at Austria, they always fought in every fixture they played in, which is a sign of good things to come for them.
Finally, Israel, despite likely to end their qualification campaign anchored in last place, boast a decent statistic in their group. From six matches, they scored twice but they also conceded only nine goals, meaning that despite they may have problems upfront, they boast a resilient backline which is not easily beaten.