From WSL 2 to WSL 1, we continue our mid-season reviews with one of the most familiar teams in women's football in England, Doncaster Belles.
Baptism by fire
After achieving promotion to WSL 1 at the second time of asking, things were looking up for the Doncaster Belles. They'd made it through the proverbial rain and the sun was shining over the Keepmoat. Next came the announcement of the ground-breaking Project Phoenix, then the news of key players being given full-time professional contracts, new players brought in to make the side more competitive; the Belles were back and they were there to fight.
When the 2016 schedule was released, the Belles had drawn the short straw; four league games before the mid-season break against the three sides who were likely to be fighting for top spot, as well as an away trip to Birmingham City.
They kicked their 2016 season off with a home FA Cup tie against Chelsea, the side they were scheduled to play just four days later when the league got underway. A trial by fire for the metaphorical Phoenix that was trying to rise from the ashes.
Despite taking an early lead through Jess Sigsworth's excellent solo effort, the Belles fell behind, Karen Carney giving Chelsea the edge with a sublime perfectly-weighted lob. Two stand-out moments in a well below average game, neither team looked particularly settled – given that it was the first competitive game either had played that year it was understandable but even still, Doncaster fell to a 4-1 defeat to a sub-par Chelsea.
Four days later Chelsea were back in at the Keepmoat to begin their title defence and were already 3-1 up by half-time. Carney had opened the scoring from the spot before Bethany England and Katie Chapman had both capitalised on poor defending at corners. Eni Aluko added a late fourth as the Belles consigned themselves to their second 4-1 defeat to Chelsea inside of a week.
It was over a month before the Belles were next in action, and in an attempt to keep themselves match-fit they organised a closed-doors friendly against Durham and it was during that match that their star-striker Courtney Sweetman-Kirk fractured her leg.
Things went from bad to worse when they finally got back into action, once again going ahead against their opponents early in the match only to be pegged back and fall to a defeat. The opponent in question was Birmingham City, who were simply too good for the Belles as the Yorkshire side lost 2-1 in Solihull.
The Belles only had five days to wait before their next match, away to Manchester City, which was always going to be a hard game. Still, everyone was shocked when they went in at half-time down by five goals. Although they put in an improved performance in the second-half it wasn't enough get anything back and they were probably glad when the referee whistled for full-time at 6-0.
The Belles had almost three weeks to wait until their next match when they welcomed Arsenal to the Keepmoat, unfortunately they also welcomed a flood of Biblical proportions and the game was called off before it got underway.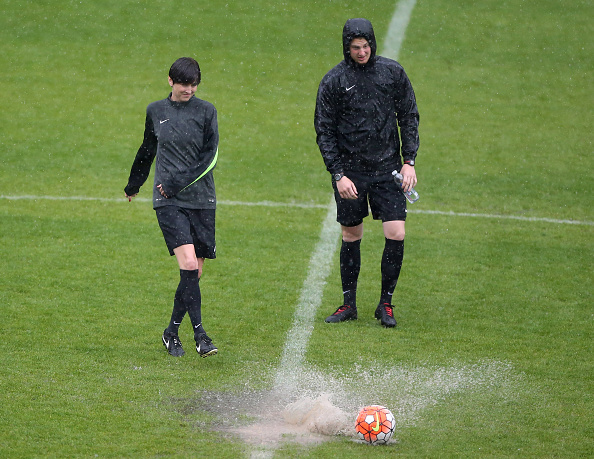 Changes needed to move off the bottom
The Belles sit at the foot of the table with nothing to show for the first half of their season, but they've only played three matches whilst every other team in WSL1 has played between five and seven. They have also only played the top three teams.
Some have been very vocal about what they think Doncaster's chances of avoiding relegation are, but it's simply too soon to say they're doomed. But they do have a large number of problems, injuries and a lack of depth have seen them playing midfielders as defenders and as any defender will tell you, there's far more to their job than just tackling. If you have players who aren't recognised defenders in your back-line it will be weakened, there's no two ways about it. Furthermore, those players will be targeted.
Step one for the Belles is making sure that defence is far far tighter, possibly even going five at the back just to give Nicola Hobbs more cover. A back five would also give them a greater chance of using the full width of the pitch - it's there to be used but when the Belles have had the ball this season they've been very narrow. One of the brightest sparks for the Belles is Jess Sigsworth and, with Sweetman-Kirk out injured, it only makes sense to build the team around her. Whether out wide or as a centre-forward, her pace and natural ability with the ball is enough to worry any defence.
There are simple things too, for the Belles, it should just be about going back to basics. If you take the Chelsea game, they conceded twice to almost identical goals because they didn't mark properly at set-pieces. Against Birmingham, they were too narrow and slow to move the ball. Against Man City their heads dropped, and the Citizens put three past them in five minutes.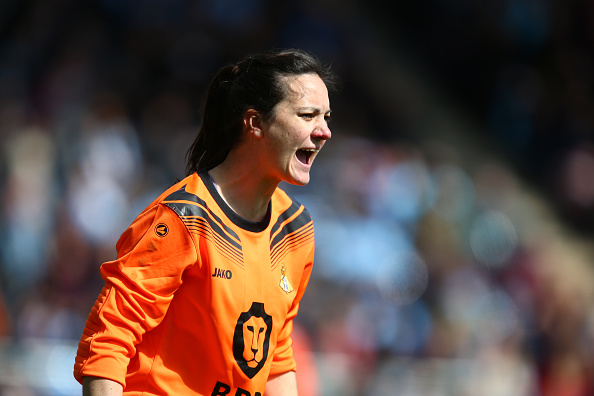 There's been more problems for the Belles as the man who steered them to promotion, Glen Harris, has recently left the club and the board are trying to install his replacement as soon as possible, with the league due to resume at the end of the week.
Whoever is brought in will have his (or her) work cut out for them. But maybe the first thing the new boss needs to do is tell the side to be confident, to believe in their abilities and to just be brave.