Aberdeen host SWPL 1 leaders Glasgow City this afternoon with the visitors looking to get their season back on track, and hold onto first.
Battle for first
The hosts Aberdeen goes into the match knowing that after beating Forfar Farmington last Sunday, they cannot finish any lower than their current position of sixth. But, if they win, they could possibly move up to fifth place.
Whatever the result is, Aberdeen knows that they need to improve on their consistency after the mid-season break. An example of this was sandwiched in between strong wins against Spartans and Forfar Farmington was a heavy 8-0 defeat to Hibernian.
Glasgow City needs to win to stay on top of the SWPL 1 after their extraordinary loss to Spartans last Sunday. They will have had a week to get the defeat out of their systems and will be looking to end the first half of the season with a win, and on top.
City has played Aberdeen twice this season, winning both games 1-0.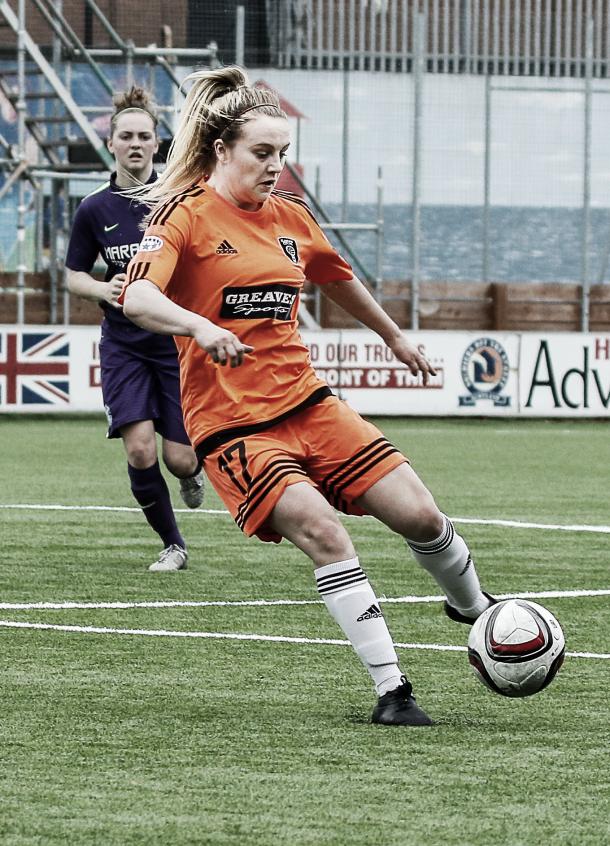 Their title rivals, Hibernian, host Forfar Farmington, knowing that if they win, they could go into the mid-season in first place.
Since losing to Glasgow City at the beginning of May, Hibs' form has been spectacular. They've won their past five SWPL 1 games, scoring 26 goals without conceding a single goal. They've bounced back from a setback with the form you expect from a title challenger.
Forfar Farmington is fighting at the other end of the league at the moment. There is a possibility they could end the first half of the season in the relegation place, but that does not mean that this will be a walkover for Hibernian.
You only have to look at the fact that Stirling University has beaten Celtic and Spartans have beaten City to realise any team can beat any team in the SWPL 1. Forfar would have more than their six points if they had a bit more luck, including their narrow defeat to Celtic. And they will be looking to get over the disappointment of their past three defeats.
This is the third time these sides have met this season. In the SWPL Cup, Hibs beat Forfar 6-0 and in the league, Hibs won 3-1.
Celtic Look For Revenge
Celtic look to gain revenge for an earlier defeat against Stirling University at K-Park.
Celtic are currently trying to chase down the top two in the SWPL 1, and with the gap being seven points, they go into each game knowing they have to win if they have any hope of a top-two finish. Lose, any then they could be caught by Spartans.
Their form has been good, winning four out their past six matches – but the issue they are facing is in chasing down the top two is finding a way to beat Glasgow City and Hibernian. Those two games in that run they've not won were 3-2 defeats to the top two.
Stirling would have wanted to have built upon their win against Celtc, but after that shock, they lost their next four games until their next and, to date, last win against Rangers.
They know, that if they can pick up a point, there is a chance they'll finish the first half of the season off the bottom of the table.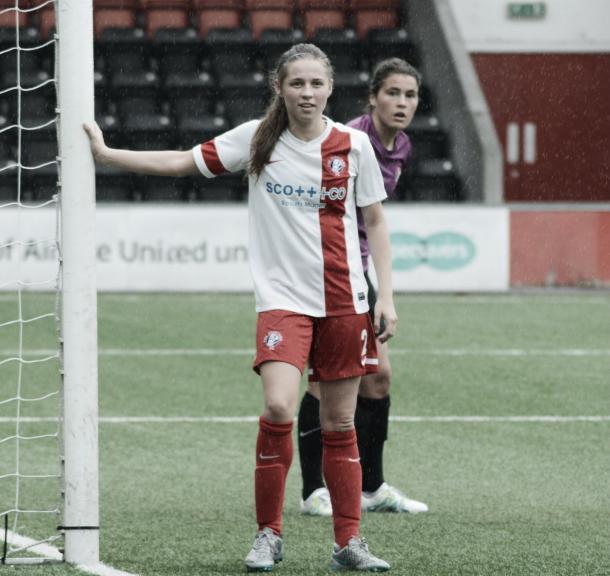 Battle For Fourth
Spartans host Rangers with both sides knowing who go into the mid-season break in fourth place. Currently, Spartans sit three points ahead of their visitors – but Rangers have the superior goal difference.
Whilst Rangers don't look in danger of being dragged into the relegation battle, it would only take a couple of results to change that, as bottom-placed Stirling University sit six points behind them.
Spartans, of course, go into the match after producing one of the biggest results in Scottish Women's Football when they beat Glasgow City 3-0. That means the side that had struggled away from home in the SWPL, failing to even score an away goal, have now won their past two away games 3-0.
Rangers, in truth, will be looking to end the run of results that has seen them lose their last four games, scoring just once whilst conceding 12. And that has taken the gloss off a positive start to the season, which saw them reach the Semi-Finals of the SWPL Cup and win four out of their opening six matches.