Krystle Johnston has joined Everton from Sunderland, having terminated her contract with the latter by mutual consent on Saturday night.
Following that by just a few hours, the Toffees announced that her next destination would be Merseyside as she penned a deal with the WSL 2 outfit.
Johnston only joined Sunderland at the beginning of the current season, but has left the club after just four months on their books, time during which she struggled for minutes on the pitch.
The 32-year-old has made just three league appearances for the Lady Black Cats this year, none of which saw her feature for a full 90 minutes.
However, playing time for Everton could come as soon as today, with her in the squad that has travelled down to Watford this afternoon.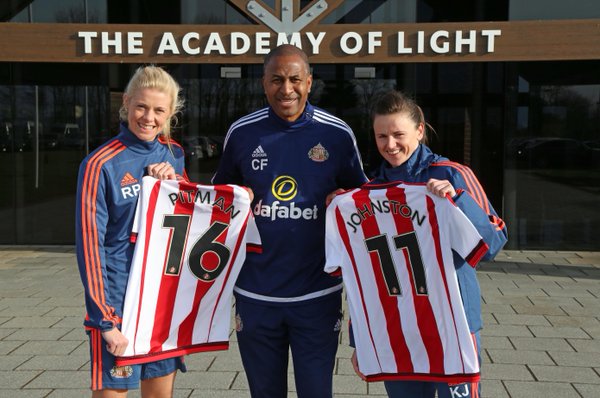 Could experience be key in the promotion race?
Speaking to the club's official website, Johnston expressed how "happy and excited" she is to have joined Everton.
"The club's got a great reputation and I know a lot of people that have played at the club. Just by having a conversation with Andy [Spence, manager] I knew I wanted to come here."
Both Johnston and Spence believe she will bring experience to the team too, with the latter "convinced" that he has brought someone into the team "who will be a positive influence on the players on the club."
Johnston added to that, saying: "I think I bring experience and my pure passion for the game. I've got a commitment and a desire to get Everton back where they belong."
The Toffees are on track to return to the top flight this season, sat just outside the two promotion places but with one game in hand over leaders Yeovil Town, and two over second-placed Bristol City.
Everton resume their push for a place in the top flight this afternoon at Watford, following the mid-season break, and Johnston is ready to make her debut.
"I've only met everyone today but it's been easy to settle into the squad," she said. This will be good news for Spence, who believes that the player's "quality on the pitch" will be "invaluable" for his team, and that will only be helped by positive surroundings.
"I'm really excited," Johnston added. "If I do manage to get onto the pitch [today], hopefully we'll get all three points."