Shine Torments Aberdeen Again
Glasgow City bounced back after last Sunday's shock defeat with a 1-0 win over Aberdeen. This is the third time these two sides have met this season, and once again, City won 1-0 thanks to a Clare Shine goal when Keeva Keenan's cross picked out Shine and she converted the chance. Since joining City in May 2015, Shine has scored four times in four City 1-0 wins. Aberdeen remains in sixth place.
The win sees Glasgow City remain in first place in the SWPL 1, whilst Aberdeen stay in sixth.
Hibernian Keep Up The Pressure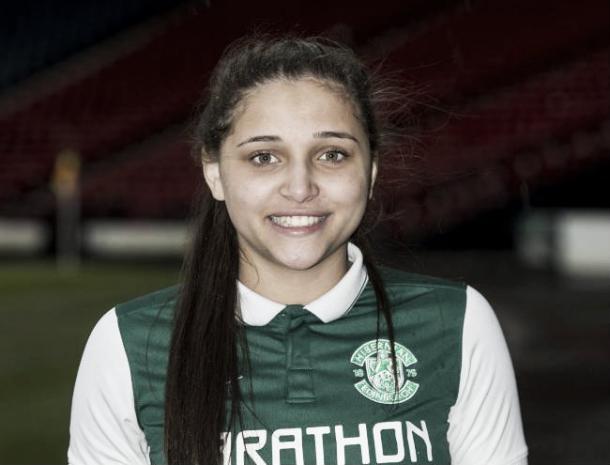 Hibernian beat Forfar Farmington 3-0 to go into the mid-season break, just two points behind Glasgow City.
In the 12th minute, Hibs took the lead. Rachel McLauchlan's cross picked out Abigail Harrison - whose header picked out the bottom corner.
Three minutes into the second half, Hibernian doubled their lead through another Harrison header.
Harrison completed her hat-trick in the 68th minute when a cut-back picked her out on the edge of the box and she scored with a superb finish.
Celtic Gain Revenge Against Stirling
Celtic picked up a crucial 2-0 win over Stirling University as they kept the gap to second place to seven points. Earlier in the season, Stirling had picked up a shock 2-1 win and, like that game, all the goals came in the second half.
In the 59th minute, Celtic took the lead; Suzanne Mulvey slid into direct Alex Middleton's cross into the back of the net. That was Mulvey's first touch, scoring just seconds after coming on as a substitute.
In the 80th minute, Celtic doubled their lead when Courtney Whyte headed in from a corner.
Stirling remain bottom of the SWPL 1.
Spartans Win Third Game In A Row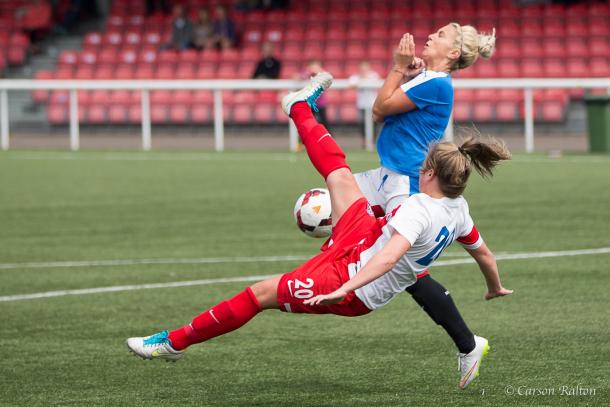 Louise Mason's 69th-minute goal proved to be the difference between Spartans and Rangers at Ainslie Park. It was a game that only really sparked into life with the goal when Mason's speculative shot beat the Rangers' keeper Claire Johnstone.
The win sees Spartans make it three SWPL 1 wins in a row, scoring seven without conceding a single goal. They will go into the mid-season break in fourth place, six points clear of Rangers in fifth.
It also means Rangers still are waiting for their first win since 1 May.