Following Sunderland's heavy defeat away to Arsenal last weekend, VAVEL spoke to Lady Black Cats boss, Carlton Fairweather about the match and the mood around the team.
Despite the loss, Fairweather was confident of taking positives from the game, specifically their improved second-half performance, "I thought we came out in second-half and did well. We put Arsenal under some pressure and created some chances, which is exactly what we needed to do."
Fairweather had gone straight in at full-time to talk to his side, he confirmed that despite the tough start to the year there was still a good mood in the dressing room and no one was letting their head drop, "I said that we need to stay positive, try to be more ruthless in attack and do better as a team and as individuals."
The manager explained, "But the mood is still good, we're still confident and optimistic and that's one of the most important things, just keeping that belief going. As for Steph [Bannon], she a tough one, she's the captain, very experienced and she's been in these situations before; there's no question she'll bounce back."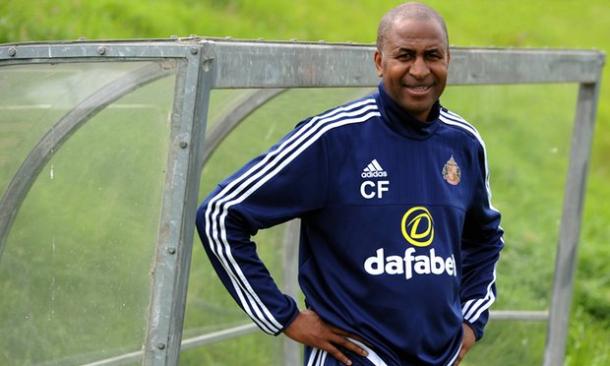 Fairweather remains upbeat but cautious
Fairweather warned of being overly reliant on start-striker Beth Mead and is doing his best to get more of the squad engaged in attack, "We're still the team we were last year, it's still there we just need to make sure we're getting the goals to win us games." Fairweather added, "We're trying to get other players more involved in attack to help her, as it is, Brooke Chaplen has five goals this year so she's contributing but we need the rest of the squad to step up and be involved as well."
Sunderland are next in action against a fearsome Chelsea squad but the Fairweather is confident his team will be ready for the current WSL champions, "We'll be preparing for Chelsea as we would any other team, looking at how we can nullify their strengths and looking at keeping the ball more."
He continued, "But if we can attack them and play as we have in the second-half today, I don't see why we can't take a good result. Lucy Staniforth should be back for that match too, she has a knock today but we're hopeful she'll be fully fit for Wednesday."