Paris Saint-Germain continued their summer transfer business by confirming today that Marie-Laure Delie will remain at the club until 2018.
Although PSG have lost a few of their regular starters to other clubs, Delie remains their main striker and it seems as though even though the team still has not officially announced a new manager yet, they view Delie as someone key to their potential, future success.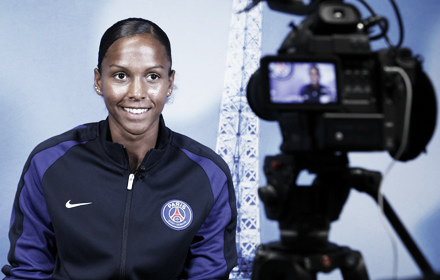 Goals, goals, goals
Delie arrived at PSG from Montpellier in 2013 and has gone on to score 64 goals in 79 appearances for the Division 1 Feminine outfit.
During her three year stay, Delie has been the top goal-scorer at the club for two straight years and helped the team reach their first UEFA Women's Champions League final in 2015, as well as aiding them as they secured a Coupe de France Feminine title in 2010.
On the international front, Delie has managed to register her name on the scoresheet for France 61 times in 89 appearances and still remains one of her nation's key, preferred strikers.
She has featured in the 2011 and 2015 editions of the Women's World Cup and past editions of the Olympics, while she has also managed to win the 2012 edition of the Cyprus Cup with her country.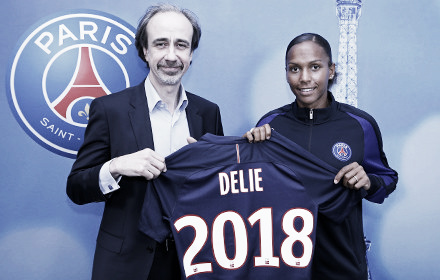 What the future holds for Delie and PSG
Speaking to the club's official website, the 28-year-old spoke of her desire to remain at the club and how she was happy all the negotiations had concluded. Delie also mentioned her wish to "repay that faith in the best possible way" which is by "scoring goals and winning titles" with the team.
PSG's Assistant General Director for the women's team, Philippe Boindrieux was also present to oversee the contract signing. He mentioned that knowing that the club could "count on Marie-Laure next season" was satisfying and that she confirmed her key status for the club by "confirming the extension of her contract."