Reading have completed the signing of midfielder Remi Allen, the player signing for an undisclosed fee from Birmingham City.
Allen pens what the Royals have described as a long-term deal, without specifying just how long that is, and will bolster an already strong and hard-working unit.
While they may not have a win under their belts yet, Reading's first six games in the top flight have been relatively solid, seeing them secure four draws to keep them above Sunderland and Doncaster Belles, who prop up the standings.
This has seen them lay a strong foundation for the second half of the season, and the addition of Allen can help them build on that at both ends of the pitch.
Speaking about the 25-year-old's arrival, manager Kelly Chambers told the club's official website that it is a signing that "shows [Reading's] intent to cement [their] place in WSL 1."
Allen is certainly experienced having spent five years in the top flight, while she has also represented England at four different youth levels, right from the under-15s through to the under-23s.
Chambers, therefore, believes that the player can be "a great addition" to her side, with this experience to strengthen Reading's bid to stay afloat.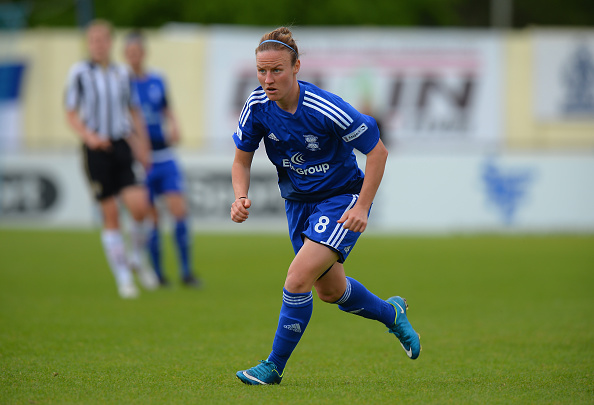 Allen excited to get started
Speaking about her move, Allen revealed that it was a discussion with Chambers and her First team coach, Phil Cousins, that persuaded her to join the Royals.
"I was really impressed with what they had to say regarding the direction the club wants to go moving forward," she said.
Furthermore, she believes the facilities are "unbelievable" and is excited having been told by current players that the squad is a very "close-knit" one.
"I really like what this club is about," Allen added.
While the player believes that, in the long-term, "Reading can be up there competing," this season she is simply "confident" that they can stay up.
"From the games I've seen I've been impressed with Reading, who have shown a strong work ethic and are physically very fit," she explained.
Allen believes "the foundations" that have been laid in the first half of the season are "really good," with the player now looking to getting "back to enjoying football" and helping the team "finish strong" in 2016.