Despite the large number of internationals in the FAWSL, only four players have said a temporary "goodbye" to their respective clubs to join up with their national teams in preparation for the upcoming Olympic games.
The tournament is scheduled to kick off on August 3, with all teams in action on each of the three days of group games – Wednesday 3, Saturday 6 and Tuesday 9 August. The quarter finals are on the Friday 12 August with the semi-finals due to take place on Tuesday 16 August.
With both medal matches scheduled for Friday 19 August, it's easy to assume that the players who make it all the way to the last day of the tournament will require a healthy amount of recovery and recuperation time after the games.
Josephine Henning is a relatively new addition to the Arsenal squad, only having joined the Gunners before the start of the 2016 season, but Pedro Martinez Losa has put faith in the former Paris Saint-Germain defender by starting her in seven of Arsenal's 14 matches so far this year.
Thankfully for both Losa and Arsenal, her absence shouldn't be felt too badly with Jemma Rose the obvious – and very capable – replacement to pair at the back with Casey Stoney.
Games Henning is guaranteed to miss:
Sunderland 24 July A,
Liverpool 31 July H,
Notts County 6 or 7 August H (Continental Tyres Cup QF),
Henning's next available match would be Arsenal's away tie against Notts County on 28 August.
Germany's Olympic group (F) schedule:
3 August: Zimbabwe, Arena Corinthians (São Paulo), 6pm
6 August: Australia, Arena Corinthians (São Paulo), 6pm
9 August: Canada, Estádio Nacional Mané Garrincha (Brasília), 4pm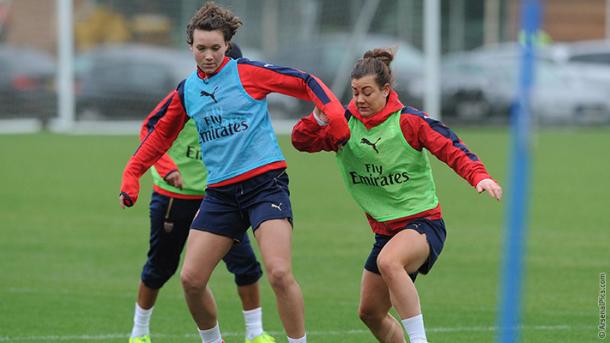 As Chelsea's first choice goalkeeper, Hedvig Lindahl's replacement is Rebecca Spencer. The former Birmingham City keeper has already filled in for Lindahl twice this season and has proved a reliable back-up. Fortunately for the Blues, their number one is likely to only be absent for one match during the games and should Spencer be unable to play, Emma Hayes will look to 18-year-old Fran Kitching.
Games Lindahl is guaranteed to miss:
Doncaster Belles 24 July H.
Lindahl's next available match would be Chelsea's away game to Birmingham City on 28 August.
Sweden's Olympic group (E) schedule:
3 August: South Africa, Estádio Olímpico João Havelange (Rio), 1pm
6 August: Brazil, Estádio Olímpico João Havelange (Rio), 10pm
9 August: China, Estádio Nacional Mané Garrincha (Brasília), 10pm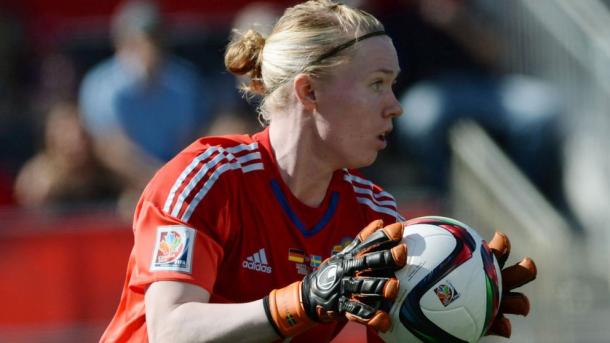 Rosie White – Liverpool – New Zealand
After a mixed first season on Merseyside under former manager Matt Beard, Rosie White has made herself irreplaceable to Scott Rogers and the new-look Reds, featuring in all but one game so far this year. Notably, White is the only player to breach Karen Bardsley's goal in the league this season.
Her absence will inevitably equate to a reshuffle for Rogers and, with so many players vying for a starting spot, the onus will be on someone to step up. Katie Zelem has so far impressed this year and could be the one to fill the Kiwi's shoes during the games, but Rogers has other options too in the trio of England under-17 Niamh Charles, Academy product Ashley Hodson and winter signing Emma Lundh.
Games White is guaranteed to miss:
Arsenal 31 July A,
Birmingham City 7 August A (Continental Tyres Cup QF).
White's next available match would be Liverpool's home tie against Doncaster on 27 August.
New Zealand's Olympic group (G) schedule:
3 August: USA, Mineirão (Belo Horizonte), 7pm
6 August: Colombia, Mineirão (Belo Horizonte), 8pm
9 August: France, Itaipava Arena Fonte Nova (Salvador), 7pm.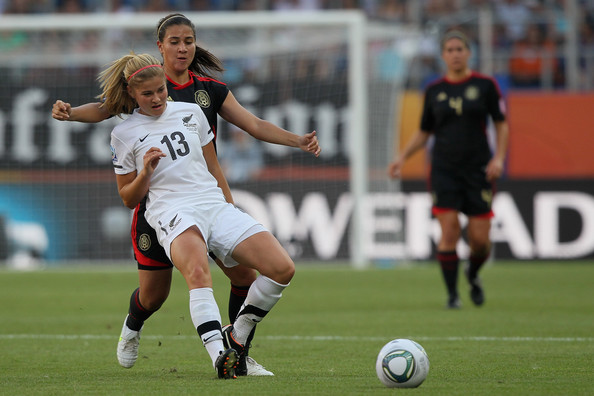 Lastly is Man City's pre-season signing Kosovare Asllani, who is set to miss the most WSL action of all four players journeying to Rio to Summer.
When Asllani signed from PSG not only had she fallen out of favour with Sweden boss Pia Sundhage, but the Blue and Yellows had to go through and win the qualifying tournament. Despite some nervy moments along the way, Sweden were the last European team to qualify, effectively taking England/Team GB's berth.
Although Nick Cushing's City are flying high in WSL 1, his squad is paper-thin and Asllani is one of five to have started all 12 games this year. Even with the City boss boosted with the return of midfield dynamo Izzy Christiansen, Cushing lacks options and as Asllani has been a key component of City's success so far this year. Her absence could be deeply felt.
Additionally, City's schedule is the one of the busiest in the WSL during the Olympics. After a trip to Meadow Lane this weekend, City will have to juggle four matches in 12 days - although all four matches are against the three lowest placed sides in the division. On paper Man City will be expected to beat Sunderland, Reading and Doncaster but with the increased number of games and lack of suitable cover, the Citizens could yet see their grasp on the title slip.
Games Asllani is guaranteed to miss:
Notts County 24 July A,
Sunderland 31 July H,
Reading 3 August A,
Doncaster 7 August H (Continental Tyres Cup QF),
Doncaster 11 August A.
Asllani's next available match would be City's home game against Reading on 28 August.
Sweden's Olympic group (E) schedule:
3 August: South Africa, Estádio Olímpico João Havelange (Rio), 1pm
6 August: Brazil, Estádio Olímpico João Havelange (Rio), 10pm
9 August: China, Estádio Nacional Mané Garrincha (Brasília), 10pm