Another weekend and another round of WSL 1 fixtures in a bumper month of football. This weekend could see some teams move up or even stay up. All teams except Chelsea are in action.
Doncaster - Birmingham
Doncaster are catching up on matches but are last after having lost all six matches they have played in. One of those losses recently came against current WSL 1 champions Chelsea. They managed to keep Chelsea to a 1-0 lead in the first half but the match ended 4-0 in the Blues' favour.
Doncaster have faced Birmingham before in the league back in April, in what was their second game. Doncaster took the lead through Natasha Dowie, who has left for Boston Breakers, only for Birmingham to come back and win 2-1. There may or may not be a repeat of this result as Doncaster played well last game.
Whilst most would put Birmingham as the favourite, Doncaster could cause a surprise this weekend.
Manchester City - Sunderland
Sunderland have the toughest fixture this weekend as they face current title favourites, Manchester City. City have yet to lose a game in WSL 1 and could go even further ahead this weekend. Sunderland are 7th but will be hoping for a win to get away a bit more from the relegation zone.
They will be keeping an eye on how Reading do as that could affect their position in WSL 1. There are interesting ties within this fixture as a few City players and well known Lionesses have played for Sunderland. Lucy Bronze, Jill Scott and Steph Houghton all started their careers there but there will be no love lost after this match.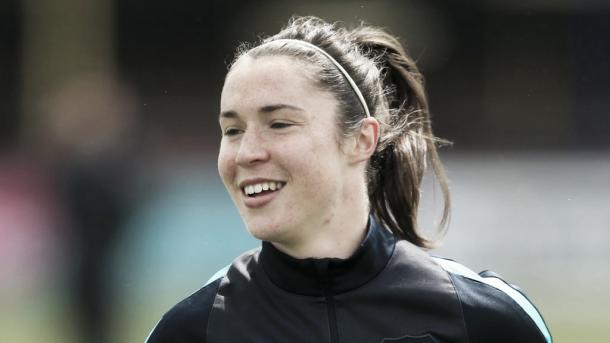 Reading - Notts County
Reading will look to at least get a draw or even a win this weekend whilst they teeter close to the relegation zone. They face Notts County who were on the receiving end of a 5-1 defeat inflicted by Manchester City, and Reading will hope that this has dampened spirits in the Notts team.
Despite losing their top goalkeeper Carly Telford to an ankle injury, Megan Walsh has stepped up and performed well. Notts will hope that she doesn't get injured between now and September as there is no backup goalkeeper. The previous fixture between these two ended in a draw this season.
Arsenal - Liverpool
This is the big fixture of the weekend as possible title contenders Arsenal could put more fuel into the fire if they beat Liverpool. Liverpool have recently held on a draw in both fixtures against Manchester City and made City finally concede a goal. In contrast, they lost to Chelsea 2-1 and 6-3 respectively but this was early on in the season.
Arsenal will look to continue their good run of results after their 4-0 win over relegation battling Sunderland. A win would see them go up to second place in WSL1 but they would be a game ahead of Chelsea. Don't expect an easy result for Arsenal, however. Liverpool won 3-1 in the same fixture last season but ended up second bottom overall.