All teams are in action this weekend in WSL 2 and some results could impact the race for the title and the 2nd promotion place.
Everton - Sheffield
Since joining the WSL 2 this season, Sheffield have adjusted well to WSL life. A win this weekend could see them move up a place if London Bees don't get a result this weekend. They have already faced Everton before this season. They recorded a 1-0 win a few weeks ago on 10th July and will want to repeat that.
Millwall - Bristol City
Depending on a result elsewhere, Bristol could go top and be closer to returning to WSL 1 after just one season out. Both teams are opposite ends of the table as Millwall are struggling in 9th. Whilst teams will not be relegated this season, this is a worry going into the next season for them and another team.
The previous fixture between them on 9th July ended in a 2-1 win for Bristol. This will be Bristol's last league fixture for a little while but they will be facing up against Chelsea in a friendly which could be good practice for their remaining games.
Durham - Watford
Both teams have yet to face each other and the return fixture is due to happen in October in the penultimate WSL weekend. Watford are struggling yet again as there are in last place. They have been there before last season but there will be no safety net next season. Durham have opposite fortunes as they are in 4th. A win here could bring them closer to the top 3 and they have a couple of games in hand which means they are still in the title race.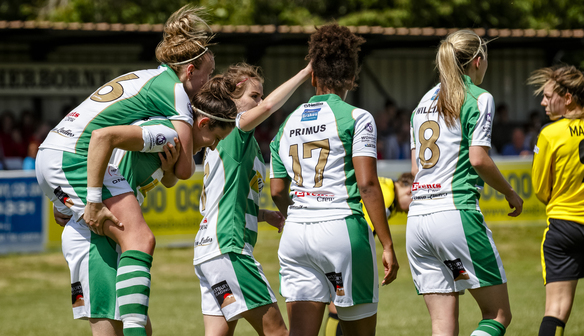 Aston Villa - Yeovil
Yeovil are currently top of the league but have recently lost the top goalscorer in WSL 2. Sarah Wiltshire is out for the season due to being pregnant. She scored a hat trick in 4-2 win over Villa in the first fixture between the two teams this season.
Whilst she will be a big miss from the Yeovil team, Yeovil will be confident going into this game. Aston Villa are currently mid table and have been on an ok run of form with wins over Millwall and Watford recently. A win for them would put them closer to the top 4 teams with the WSL 2 title race still potentially wide open.
Oxford - London Bees
The final action of the weekend comes in the form of an interesting match involving Oxford and London Bees. London Bees caused a shock when they knocked Chelsea out of the Conti Cup earlier this month but haven't been able to carry on in the same form in WS L2.
They recently lost 3-0 to title contenders Bristol City and 5-0 to league newcomers Sheffield. Oxford haven't done well either, losing to Everton and Watford recently. The previous fixture this season between the two, on 10th July, ended in a 3-1 win for the London Bees.