With the top flight of Scottish football returning this Sunday, it's time to look back on the season so far as the SWPL 1's mid-season break comes to an end.
The title race
2016 sees Glasgow City go for an extraordinarily unprecedented tenth title in a row, and at the start of the season, people doubted whether they could be stopped.
Two games into the season, those doubts intensified. Aberdeen is one of the toughest away trips, and Hibernian travelled up north and came away with a goalless draw. Two points dropped. City, meanwhile, were grinding out 1-0 wins.
And when Glasgow City started finding the back of the net frequently, including beating Spartans 8-0, they were looking unstoppable.
When the top two sides met at the beginning of May, Glasgow City outplayed and dominated Hibernian, with Fiona Brown in particular terrorising the Hibs full-backs.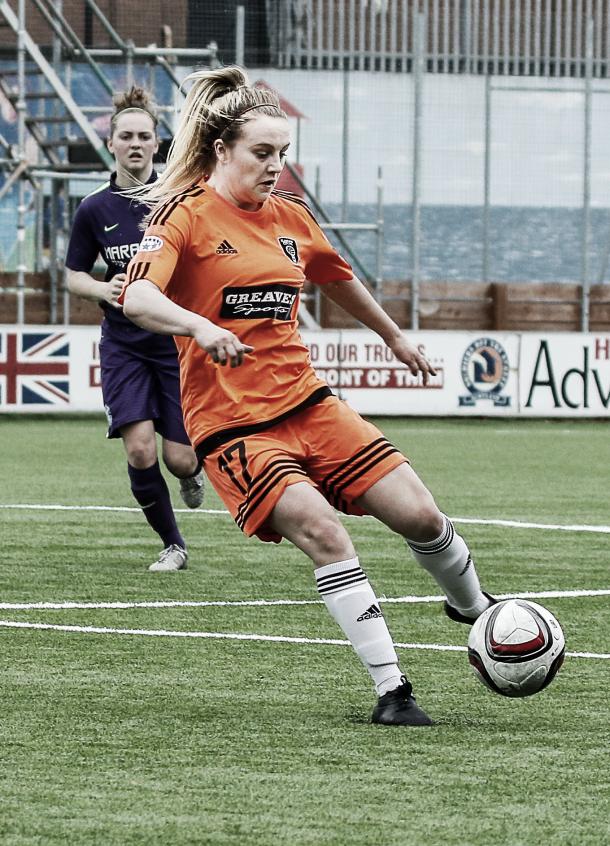 But four days in June changed all that. Hibernian produced a stunning performance to beat City and win the SWPL Cup in stoppage time – and then, Glasgow City lost to Spartans in the league. Hibs took advantage, winning their game in hand, and they go into the mid-season break two points behind City.
The dark horse
Celtic, who were mooted as dark horses for the title, are nine points behind City in third place. Apart from a shock defeat to Stirling University, the team have picked up the wins you would expect them to do so – but have yet to work out how to beat City and Hibs. And whilst they may have lost Scottish international Christie Murray, who joined Doncaster Belles, they have strengthened with the signing of Heather Richards. How costly that defeat to Stirling in April will turn out to be, will only come clear at the end of the season.
Spartans' win over Rangers sees them three points off third, whilst Rangers are only six points ahead of the relegation place. These two clubs have had a mirrored route of fortunes. At the beginning of the season, Rangers won four out of six games. But since then, they've not picked up a single point. Spartans struggled for consistency at first, but in their past three matches, they won three matches, including beating Glasgow City.
Relegation battle
Aberdeen sit in sixth place and have announced a new management team as they look to regain last season's form that saw them tipped as potential UEFA Women's Champions League challengers. They've won two out of their past four matches, and if they can continue that form or improve on it, they will end the season in the top four.
Currently, the relegation battle looks to be between Forfar Farmington and Stirling University, who have both often produced good performances without getting the points they deserve. Both sit with six points, and they need to turn those performances into results. Safety may come down to their head to head battle.