If you ask any of the players who were involved in the London 2012 Olympics for either team, they will tell you that in everything but goals, France were the dominant team.
However, as with many other games in the world of football, the most important statistic is goals and in that Bronze medal match four years ago, Canada got the goal. Now the two meet again to decide which team will be in the semi-final against the winner of Brazil and Australia's match.
Canada head into the match will full confidence
Canada, along with Brazil, have been the most in form team. Their confidence has grown with each match and they have managed to come out of their group in first place, ahead of Germany and Australia. This was not something that pre-tournament predictions had seen but the Canadians have proven to be a force to be reckoned with, especially when going forward.
There are still some concerns about their defending as they have given up some easy goals against Germany and minnows Zimbabwe, which is something head coach John Herdman will be looking to rectify against a team as good as France.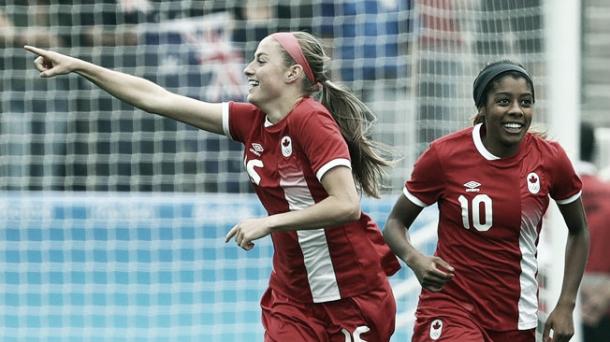 France will be looking for revenge
As previously mentioned, the Bronze medal match four years ago was completely dominated by the French but they failed to convert their chances and the Canadians took their opportunity when it fell to them. France will be hoping for a different story this time around.
Although Les Bleues finished second in their group against the USA, they still looked a formidable force. Bar an outstanding performance by American goalkeeper Hope Solo, France would have finished first in Group F but their lack of clinical finishing in front of goal showed up again in that match and it led to them being in the position they are in now. All across the park, France seems to primed to make a run for the Gold medal and defeating Canada will give them more confidence to do so.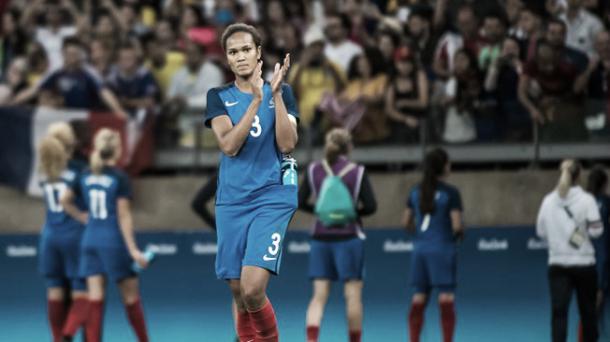 Key points for both teams
Canada will have the services of Kadeisha Buchanan and Stephanie Labbé which should solidify their defensive problems. Labbé in particular has been in fine form and was one of the reasons why Canada came through their first group match against Australia without conceding a goal, even though they were down to ten players for at least 70 minutes.
Up front, Christine Sinclair continues to be a threat and she is now ably supported by Janine Beckie and Melissa Tancredi, both who have shown a real eye for a pass and for scoring goals. If Canada can prevent the French from having too many looks on goal, the have every chance of advancing to the semi-final.
France, as previously mentioned, are dominant in almost all areas of the pitch. Wendie Renard and Griedge Mbock-Bathy in particular have been rock solid in the back and have managed to repel most attacks they have met. Renard, with her height, has also been dangerous and if France can find her often in the box, she will capitalise on those opportunities. Their one big worry will be the fitness of star striker Eugénie Le Sommer.
Le Sommer has led the line well for France and after seemingly recovering well from a slight knock, should be in contention to start against Canada. France will need her to be back to her best as their alternative, Marie-Laure Delie has been misfiring in front of goal, something France cannot afford to let happen again at Rio 2016.