The combination of McLaren and Honda is synonymous with one of the best eras in Formula One. However second time round things are so similar yet so different.
Ron Dennis is at the helm, as well as having two superstar world champion drivers in Jenson Button and Fernando Alonso in the car, and with a Honda engine, all thought it would herald the return of the Woking based team to the front of the grid following a couple of seasons in mid table obscurity.
However 2015 was McLaren's worst season since 1980, with a meagre amount of points and Alonso's fifth place at Hungary representing their highest finish of the season. Not many expected the partnership to resume where it left off in 1993, but no one anticipated the fall from grace that occurred either.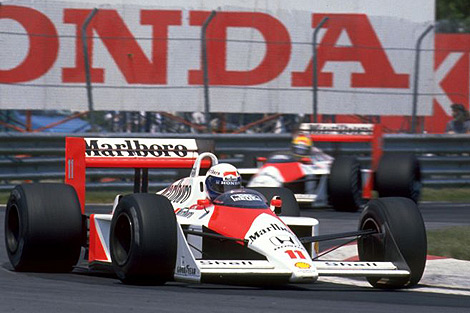 2016 sees two of the elder statesmen on the grid trying to gain redemption for what is easily a blotch on their distinguished careers. McLaren's last win came from Button, way back in 2012 at the Brazilian Grand Prix. While they haven't seen the podium since Australia in 2014.
Testing for the new season has been much more encouraging this time round compared to the last. Some strong times from both Alonso and Button mean McLaren appear to be heading in the right direction.
The Drivers
Jenson Button is the most experienced driver on the grid, since his debut in 2000 the Brit has become known for his prowess in changing conditions. He won the title in 2009 in the fairy tale season with Brawn rising from the ashes of Honda's previous venture in the sport to give the perennial nearly man his day in the sun.
This is more than likely Button's final year in the sport though, with him on a one year deal and young gun Stoffel Vandoorne waiting in the wings to step in. So the Frome man will be keen to end his distinguished career on a high.
Button's team mare Fernando Alonso is widely regarded as being the finest driver over the last ten years, ironically enough it's since the Spaniard won his second title ten years ago that he's been given this tag. However he is prone to fiery outbursts, such as in Japan last season when he branded the MP4-30's Power Unit to be a GP2 engine, but on his day, Alonso is unbeatable.
Prediction
McLaren are something of an enigma at the moment, with Eric Boullier and Ron Dennis keeping tight lipped on any developments in the hope of understating how good their car will be. Only time will tell at Melbourne this week if McLaren can return to their mercurial best, or at least make 2015 a distant memory.