In just the second race of the 2016 season, Nico Rosberg recorded a second successive victory to open up an early gap at the top of the leaderboard - but what did we learn from the Bahrain Grand Prix?
Rosberg is well and truly back
​By winning the last five Formula One races, Nico Rosberg ​has shown that, after his drubbing at the hands of teammate Lewis Hamilton in 2015, he is back and a battle for the title, akin to 2014 is on the cards.
Having the measure of Hamilton all weekend, except in Qualifying with the Brit's record-breaking lap, Rosberg comfortably eased to his 16th career win. ​Although Hamilton publicly says that he isn't worried about Rosberg's form, privately he will be, as he has failed to capitalise on his two pole positons this season, and Rosberg has a 17 point lead in the championship already.
Quite often last season, Hamilton comfortably beat his teammate, who had no repsonse and this led to not-the-most inspiring season in history. However, with the resurgance of Rosberg a great inter-team battle at ​Mercedes ​is sure to play out, much to the rejoice of fans around the world.
​Reliability woes for Ferrari
​​​Scuderia Ferrari ​have closed the gap to Mercedes. Of that there is no doubt, but by just how much is the question. After a turbo failure for ​Kimi Raikkonen ​in Australia and engine failure on the formation lap for ​Sebastian Vettel ​in Bahrain, questions about whether the team can mount a sustained title challenge linger.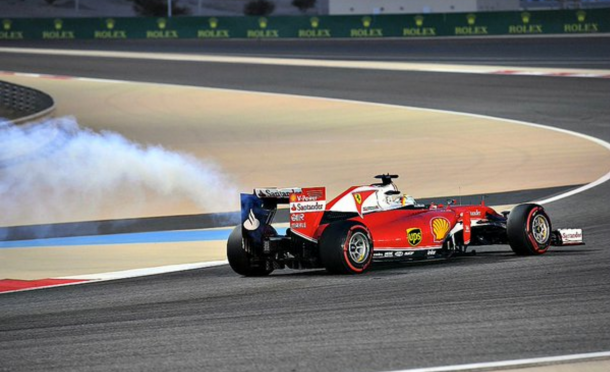 Despite being in cruise mode for most of the race, Rosberg warned that "​they haven't shown what they are able to do yet". Reliability, or lack of it, can ruin a season, and so Ferrari will be working as hard as they can to ensure that they can get on top of their problems to make this championship battle a four-way fight. ​
​Fight for Ferrari's second seat hots up
​Will Raikkonen remain at Ferrari for next season? It is a question that will linger for most of the season, but behind him there are many a candidate who are making themselves known - namely Romain Grosjean, Max Verstappen, Daniel Ricciardo ​and Valterri Bottas. ​
Grosjean continued his dream start with ​Haas, ​essentially a Ferrari B Team, with a fifth-placed finish under the lights. The Frenchman is now driving as well as he was in 2012/2013 and with his current employer's close links to the greatest seat in the sport, if Ferrari chose to get rid of Raikkonen, he would be in the top two to replace him, alongside the impressive and immensely talented Max Verstappen.
However, Raikkonen won't go down without a fight. Despite a less-than-impressive start, second place in Bahrain was immensely credible. Some of the moves he pulled off, on rivals Ricciardo and Bottas showed that all that talent is still there and that he is back, after struggling since his return to Maranello in 2014. Raikkonen will want to continue on from his strongest drive in a while, and if he can take the fight to Vettel, Ferrari's bosses will have a big decision to make.
The future is bright - on track
​Say what you want about where Formula One is going, but one thing that unites all fans around the world is a brilliant, new young driver announcing themselves. But when you have four of them, now that is something to behold.
Alongside second-year drivers Verstappen and ​Carlos Sainz, rookie Pascal Wehrlein and ​McLaren stand-in ​Stoffel Vandoorne are forming the next generation, akin to the ​Fernando Alonso, Jenson Button, Kimi Raikkonen, Felipe Massa, and Mark Webber generation of the early 2000's.
Wehrlein is Germany's new F1 hope, usurping Nico Hulkenberg from that title, and qualifying his Manor P16, and racing to P13, comfortably beating teammate ​Rio Haryanto.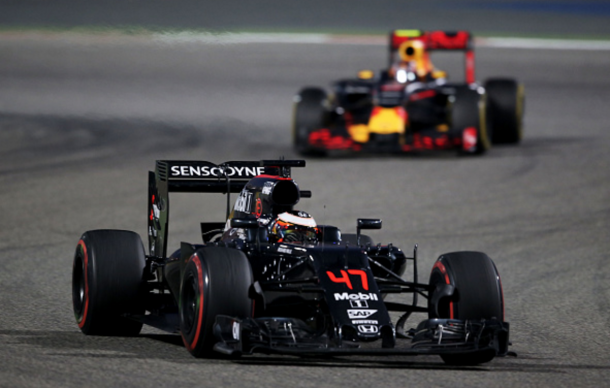 ​Standing in for the injured Alonso, Vandoorne had a dream start to his career. The Belgian was quickly on the pace and was around 0.2 seconds behind Button during FP2 on Friday, but on Saturday he caused quite a stir. Button put his McLaren-Honda P14 on the grid, but Vandoorne stuck his car P12.
Out-qualifying your teammate is always the first thing on a driver's mind, and so for Vandoorne to do this, to a World Champion no less, shows that this time next year he will be in a race seat for real.
Come Sunday, Vandoorne finished P10, claiming McLaren's first point of the season. Throughout the race he showed brilliant race-craft, including a memorable pass on Sergio Perez.
​The future isn't bright - off track
​Where do you start with the shambles of qualifying. For the second weekend in a row, what the teams predicted would happen, did. No cars on track at the crucial moments. Indeed Q2, became a one-lap shootout for the midfield, with only Hulkenberg going out again to get into Q3.
It was agrred after the debacle in Australia that elimination qualifying would be dropped. But when it came to it, FIA President Jean Todt didn't put 2015 stlye qualifying on the table, with retaining the current system and a 2015/16 hybrid with Q3 being ran as last year the only options, which ​McLaren and Red Bull vetoed.
​​​​​​​​​​​​​​​​​On Sunday morning, a summit between the teams, Todt, and ​Race Director Charlie Whiting came up with an aggregrate style qualifying system, which was dropped after five races in 2005. The two fastest times a driver would post would be added together, to decide the grid, in the familiar three-segment system.
Many senior drivers, Vettel, Ricciardo, Hamilton and Raikkonen immediately criticised the proposal. The call for more unpredictable grids came from race promoters, led by ​Bernie Ecclestone​, who has a issue with Todt.
As Bahrain showed however, if cars performance are levelled then a great race is in store. That is what F1 should be trying to do, playing up to its strengths and being positive.