For the second time this season, Sauber ​will not participate in Formula One post-race testing.
The Hinwil​ based team have made their decision in an attempt to try and save the money it would take to run the cars in the test, due to take place on Tuesday and Wednesday, after this weekend's ​British Grand Prix.
The team announced on Twitter that "​testing in Silverstone is cancelled considering cost effectiveness" ​as Team Principal ​Monisha Kaltenborn​ desperately tries to secure new financial backers for the team.
Sauber, currently 11th in the World Constructors' Championship, are the only team yet to score a point this season, after Manor's Pascal Wehrlein​ ​hauled a 10th-placed finish in Sunday's Austrian Grand Prix.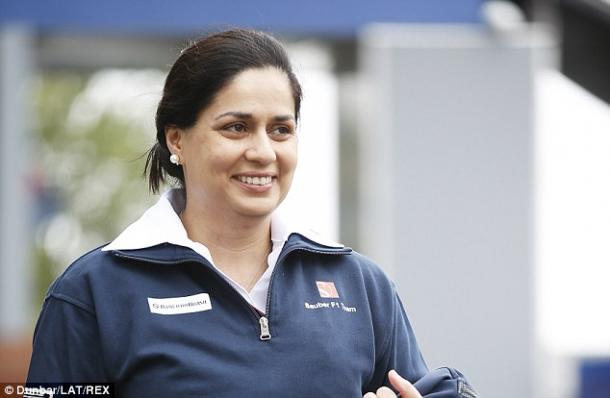 It is important that a smaller independent team finishes in the top 10 of the constructors, as ​Formula One Management (FOM), ​only cover the expenses of freight transportation for the teams that do.
Last season, it wasn't a problem as there were only 10 teams, but with the impressive arrival of ​Haas​ this season, it looks like a straight fight between Manor and Sauber to get in the coverted top 10.
Sauber opt out of training to save some money
Last year, along with ​Force India, ​the team lodged a complaint to the EU, regarding their belief that FOM's prize money structure is biased toward the top teams.
In 2012, the smaller teams were forced to sign contracts with ​Bernie Ecclestone - either that or be forced out the sport - which left them with the proverbial crumbs of the prize pot. The historical payment structure was a major part of their case.
Teams such as Ferrari ​and ​McLaren, the two continuous longest-serving, receive additional money, simply because of their historical nature, regardless of performance over the course of the season.
For example, the two could have both cars eliminated at the first turn in every race of a season, with Sauber or Force India winning every race 1-2, but would still receive less than their Italian or British counterparts. ​
Struggling in 2016, race drivers Marcus Ericsson and ​in particular ​Felipe Nasr have often complained that the C35 is hard to drive and is unpredictable, which has reportedly led to the latter seeing if he can take his Banco do Brasil backing elsewhere to give him a more competitive package.
After May's Spanish Grand Prix, the team also sat out the post-race test, citing a lack of upgrades and no test driver available.
Of the four days of in-season testing allowed in 2016, two of these must be allocated to allow a young driver, defined as a driver who hasn't started more than two Grand Prix, to allow them time in the cockpit to hone their skills.