For the first in time an official Formula One practice session, the ​FIA's ​prefered option for cockpit head protection was ran, with Sebastian Vettel completing a solitary install lap with the ​Halo ​device attached to his ​Ferrari car.
Originally the device was due to be ran in the opening practice session in Austria, but the now infamous 'Baguette' kerbs and other safety fears led to that plan being shelved, meaning Vettel would have to wait a week to run it.
When compared to the prototype version teammate ​Kimi Raikkonen ​ran in Barcelona pre-season testing, the modifications to the mandatory device for 2017 was clear. The central column to the device has been made a lot thinner, in a bid to increase frontal visibilty. Moreover, the opening has been made considerably larger, to give a driver's head more freedom of movement in case of a big accident.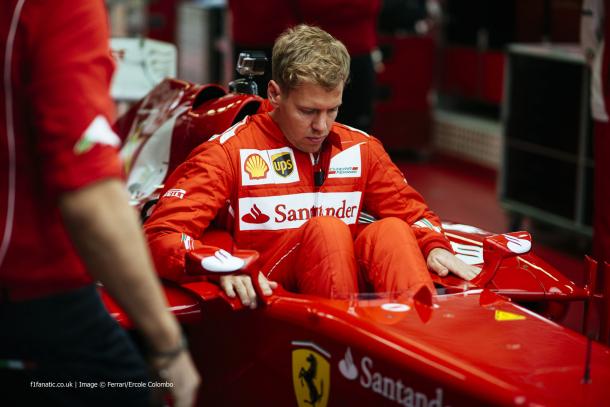 The Halo became the prefered option for head protection after the Red Bull developed device, the Aeroscreen, ​​comprehensivly failed testing. Red Bull then told the FIA that they would like to concentrate on developing their car for the new 2017 regulations, but haven't abandoned the idea of having the screen in place for 2018 and beyond.
The introduction of the Halo - or any head protection device, has been the source of much debate. Some feel that the aesthetics of the sport and its very nature of being open cockpit are lost to the device, whilst on the other hand, ​Williams's Pat Symonds talking to ​Sky Sports F1 during the session, said "​safety comes before anything else".
The device would not have saved ​Frenchman ​Jules Bianchi after his horror crash in Japan 2014 and his death in July last year, although something similar to the Halo could have saved Henry Surtees after his death in 2009, when a detached wheel struck his helmet and possibly ​Justin Wilson after his death in ​a similar accident during a ​IndyCar​​ ​​​race last August. ​​