In a season that hasn't been one of ​Sauber's ​most memorable in Formula One, there is finally some good news for the Hinwil based outfit, as Swiss investment company Longbow Finance​ have announced that they have now control of the team in the sport since 1993.
In a statement released to confirm the news, the investment firm stated their "​clear intention is to stabilize the group and create the basis for a competitive and successful group"​. The first part of which is reference to the ongoing saga over payment of salaries to staff, which have been delayed due to a lack of money.
The new owner's intention is for Sauber, in the long-term, to return up the grid fighting for points more regularly, and maybe even the occasional podium, something that was happening just four seasons ago.
​Retirement looms for Peter
Peter Sauber​ will finally retire from running the team that bears his name, after in a "courageous investment" buying the team back in late 2009, after ​BMW​ opted to pull out in response to the the global economy crashing.
This was after a four year period in which the team was known as BMW Sauber nearly challenged for the 2008 title, and won their only Grand Prix, with hugely talented Polish driver ​Robert Kubica ​in Canada that year.
This period came after a 10-year stint as an independent team, that in 1997 saw a link-up with Ferrari​ to supply the team an engine, that endures to this day.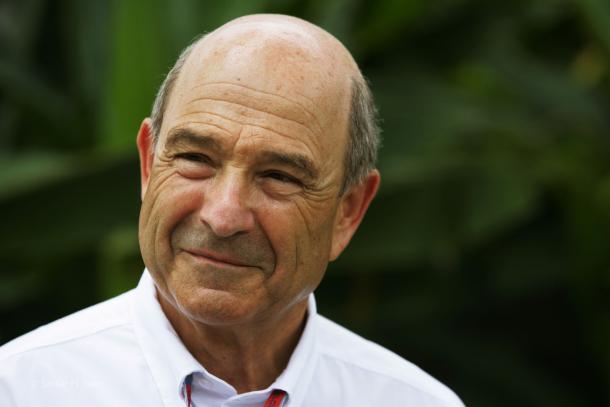 Sauber himself will be replaced with Longbow Finance's Pascal Picci​, whilst the stability the new owners crave is brought in by ​Monisha Kaltenborn​ staying on as Team Principal, and race drivers Felipe Nasr and Marcus Ericsson, ​remaining with the squad, until the end of the season at least.
Commenting on the takeover, Kaltenborn reinforced the message of stability in that "​the solution is in the best interests of our employees, partners, and supporters".
She also looked forward to the future, with the solutions to the new complex 2017 aerodynamic regulations currently being developed by teams, by adding the gratefulness of the the team in the "​competence, efficiency and capabilities" of the group. It is widely reported that Sauber's wind tunnel is the best in motorsport.
​So far in 2016, the team have failed to score a single point, and languish 11th in the constructors, something they'll need to rectify if they wish for their freight costs to be covered by FOM next season. This is something awarded to the top 10 only, with Manor currently sitting in tenth, courtesy of ​Pascal Wehrlein's drive in Austria.
The best result Sauber have managed is a trio of P12 finishes, with the heavily backed Nasr looking the most likely to break the team's duck.